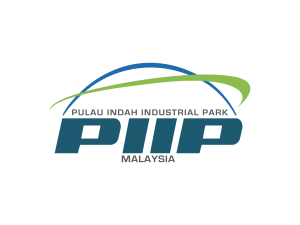 Pulau Indah Industrial Park (PIIP) provides a golden opportunity for investors to be part of the largest private sector-initiated development in the region. It will be a model township for business, living and leisure – seamlessly integrating all three aspects into one unrivaled development. The project is also adjacent to Westports Malaysia in Port Klang, one of the world's leading seaport terminals.
» Read More
This is the perfect environment to cultivate thriving businesses and innovative industrial solutions – especially those from the technology, manufacturing and servicing sectors; from promising ventures to full-fledged multinational corporations. With a strategic location amidst matured import and export related industries, and connected via world-class transportation infrastructure, the development is poised to generate a substantial increase in employment opportunities.
Due to its overwhelming response and high demand, Pulau Indah Industrial Park is now expanding into Phase 3 of its development.

» Read Less
RIVER TRACK CYCLE PARK is engulfed in greenery that is both inspiring and soothing to the mind, body and soul.  Indulge in the panoramic natural mangrove forests dominating the riverbanks that serves to elevate a healthy and sustainable environment for the community.
The 1.8km trail of jogging track by the river bank of Sungai Chandong Besar is a perfect spot to refresh and rejuvenate yourself.  Once in a while, you will hear the twigs snapping and birds chirping which is very normal in here.  Its tranquil surroundings make cycling an enjoyable and pleasant experience. Regardless of your skill level, take your riding to a new experience and create the ideal biking escape with a dash of 3km bicycle lane and enjoy the fascinating sights and landscapes.
Pulau Indah Industrial Park (PIIP) is a host to a number of full-scale factories. PIIP has also successfully attracted other numerous investors including:

IKEA
KASTAM
Proton Properties Sdn. Bhd.
Pusat Hidrografi Nasional TLDM
MISC Intergrated Logistics Sdn. Bhd. (MILS)
Federal Flour Mill Berhad (FFM)
Oil Line Fabricators Sdn. Bhd.
Onostatics Barter Trades
PMB Technology Sdn. Bhd
Zanwa Sdn. Bhd..
Baiduri Demensi Sdn. Bhd.
Pantai Bharu Holding Sdn. Bhd.
Electron Beam Sdn. Bhd.
Kong Long Huat Chemicals Sdn. Bhd.
Pos Malaysia Berhad
Central Sugars Refinery Sdn. Bhd. (CSR)
YTL Industries Berhad
Scientex Packaging Film Sdn. Bhd.
Mapo Industries
Malconrep Haulage (M) Sdn. Bhd.
CLS Shipping Sdn. Bhd.
Mewah Oils Sdn. Bhd.
Clarimax Consolidated Sdn. Bhd.
Solmax International Asia Pacific Sdn. Bhd.
Ara-Rails Technology Sdn. Bhd.
Desa Chem Sdn. Bhd.
POSCO (M) Sdn. Bhd.
VG Metal Technology (M) Sdn. Bhd.