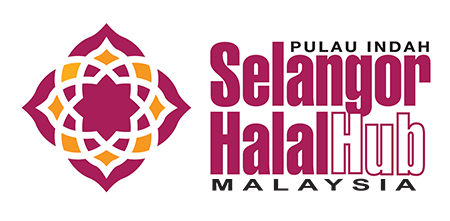 REVOLUTIONISING HALAL TO THE WORLD
Halal:\ha-lal\: is an Arabic term that means 'permissible' or 'lawful'.
The term Halal is applied to many aspects of life; a few among many others are the reference to meat products, pharmaceuticals and food contact materials.

» Read More
THE GLOBAL DEMAND
The global demand for Halal products is changing the landscape of Halal business. With so many varied products to offer, the market value of Halal products has hit trillions of US dollars annually. In Malaysia alone, the market from Halal product foods consumed is close to US 10 billion.
As efforts are being made by the Malaysian Government to turn Malaysia into an international Halal hub, organisations with products and services including food processing, cosmetics, pharmaceuticals even clothing must now capitalise on the growth potential of this ever-developing Halal Industry.
USD2.1 trillion
Annual global market value for the entire Halal trade
USD900 million
Annual retail sales of Halal meat in the United Kingdom
1.6 billion
Present global Muslim population
1 billion
Muslim population in Asia
3 billion
Estimated global Muslim population in 2010
*Source: From various sources including www.hdcglobal.com
» Read Less
CURRENT INVESTORS
Selangor Halal Hub has successfully attracted numerous investors to its land of opportunities. It features a list of distinguished investors for a diverse array of industries.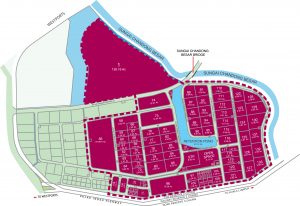 Industries
Investors
RAW MATERIALS

1. Flour Mills
2. Sugar refineries
3. Cocoa powder processing and Edible oil refineries and packaging
1. Oleon
2. FELDA
3. G&U,
4. Golden Palmolina and Muhibah Palm Products
NON-FOOD PRODUCTS
1. Pharmaceutical
2. Herbal supplements
3. Gelatin products
4. Leather
5. Aromatherapy
6. Perfumery
7. Toiletries and Food
packaging services
1. Premium Bioherbs
2. ICM Specialty Chemicals
3. Scientex Packaging and YCC Capital
FOOD & BEVERAGES

1. Soft drinks
2. Fruit juices and Soy drink products
1. MARA
2. Sydney Cake House
3. Envitech
4. Desa Southern
5. Teh Khai Huat and Secret Recipe
DAIRY PRODUCTS

1. Milk
2. Ice cream and Yogurt products

1. PML Dairies (F&N) and Batam Heights – Nilam Tekad
CULINARY PRODUCTS

1. Instant noodles
2. Canned food and Frozen food processing as well as Poultry
3. Meat and Seafood processing
1. Ramly Food,
2. Longson – Perkasa Bahagia
3. Kawan Food
4. Food Valley and Cahaya Maju Jaya