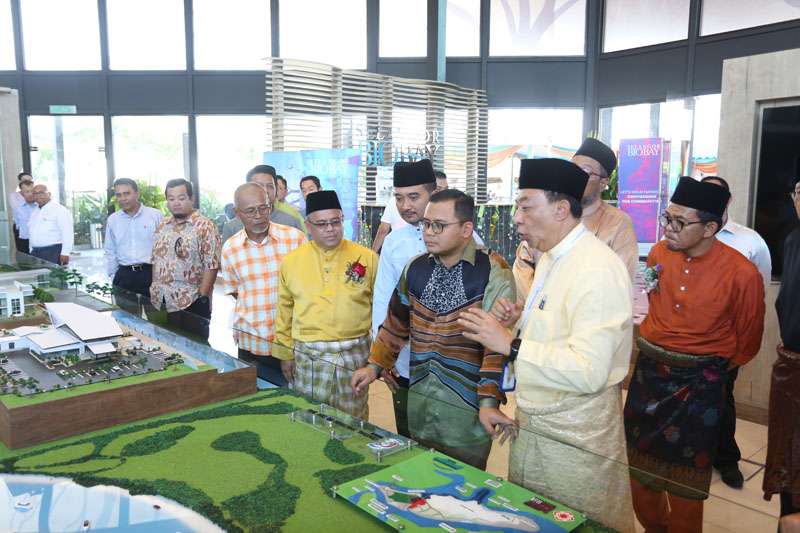 Colourful & Wonderful 'Gema Aidilfitri CSSB 2018'
The celebration of Syawal continues as Central Spectrum Sdn. Bhd. held the Gema Aidilfitri event at the Selangor Bio Bay Show Gallery on 28th June 2018.
Alongside CSSB's Board of Directors, business associates, local authorities, management team and staff, the event also welcomed the newly appointed Chief Minister of Selangor, YAB Tuan Amirudin Shari; Committee Chairman of Culture, Tourism, Malay Customs and Heritage, YB Datuk Abdul Rashid Asari; State Assembly Representative of Tanjung Sepat, YB Tuan Borhan Aman Shah; and Chief Executive Officer of Menteri Besar Incorporated (MBI), YM Raja Shahreen Raja Othman. Guests and staff were treated to a spectacular spread of traditional Malay delicacies, which included satay, lemang, ketupat, rendang, coconut shake, ais kacang and cendol to name a few, were served throughout the day in a true Aidilfitri fashion.
Gema Aidilfitri is an annual event that intends to foster the sense of camaraderie and harmony among members of the organisation across all levels. Apart from serving the purpose of employee engagement, the event also creates an avenue for CSSB to actively engage its key stakeholders in an effort to continue building lasting business relationships.