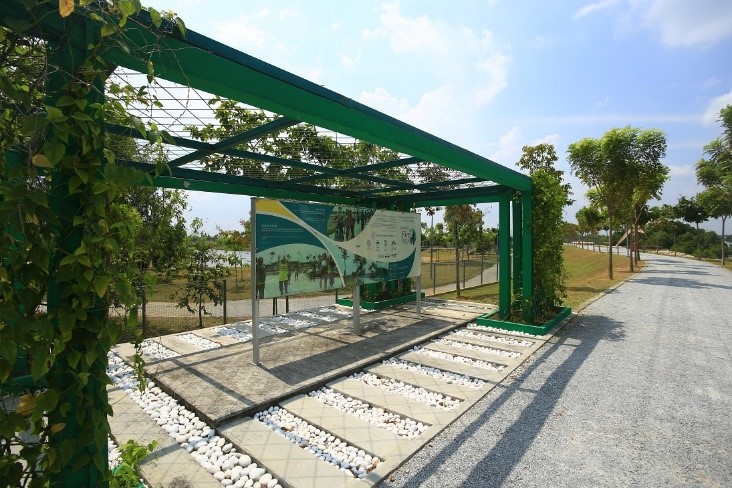 Located in Pulau Indah Industrial Park as one of the attractions in Pulau Indah, deluged with greenery that inspires and soothes the mind, body and soul. With the sounds of twigs snapping and birds chirping, enjoy the tranquil surroundings on the benches or jog at 1.8km trail of jogging track by the riverbank of Sungai Chandong Besar. Thus, the place is a perfect spot to refresh and rejuvenate. Plus, nearby area is easily accessible via SKVE and KESAS that makes the place appealing to be visited.
Duration from city: 45 minutes – 1 hour
Getting here in Google Maps : https://goo.gl/maps/nQNBS4E1BRXsPdvn6
Address:  Entrance of Pulau Indah Industrial Park
Accessibility & Audience: Family Friendly
Atmosphere: Local, Touristy, Photo Opportunity, Local, Instagrammable, Outdoors, Scenic.