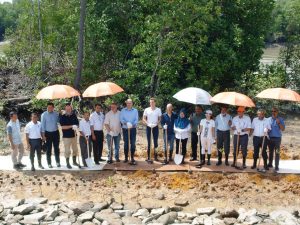 RIVER TRACK CYCLE PARK is engulfed in greenery that is both inspiring and soothing to the mind, body and soul.  Indulge in the panoramic natural mangrove forests dominating the riverbanks that serves to elevate a healthy and sustainable environment for the community.
The 1.8km trail of jogging track by the river bank of Sungai Chandong Besar is a perfect spot to refresh and rejuvenate yourself.  Once in a while, you will hear the twigs snapping and birds chirping which is very normal in here.  Its tranquil surroundings make cycling an enjoyable and pleasant experience. Regardless of your skill level, take your riding to a new experience and create the ideal biking escape with a dash of 3km bicycle lane and enjoy the fascinating sights and landscapes.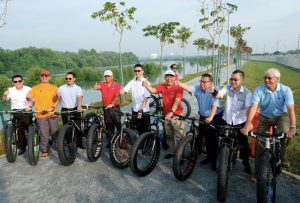 Immerse yourself in the perfect backdrop of fun, affordable family time away from demanding schedules and the screens that consume the days.  If you aren't running circuits on the track, you could accelerate your cardio system by skateboarding at the skateboard park or even burning those belly fat by Zumba.
Located about 40 km from Kuala Lumpur, RIVER TRACK CYCLE PARK is easily accessible through SKVE and KESAS.  With ample parking spaces and highly secured, shed the stress from your body by working out and exercising in the lush landscape that could only boost your motivation and rejuvenate your mind.