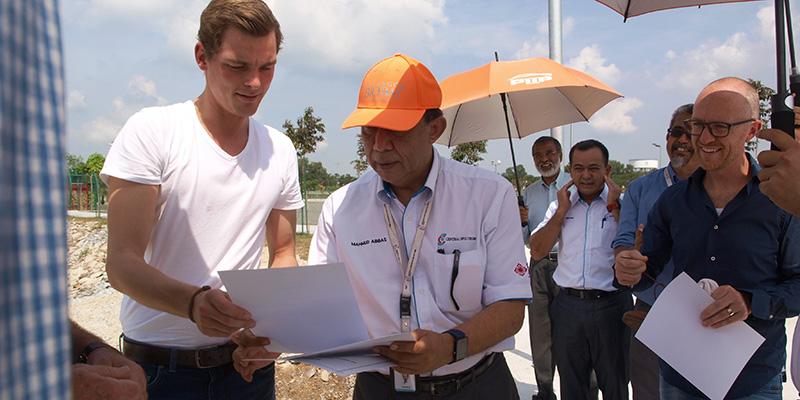 Mangrove Tree Planted by IKEA
The Mangrove plant adoption campaign was initiated by CSSB for promoting the ecosystem and creates a self-belonging amongst the investors in Pulau Indah Industrial Park Phase 3 (PIIP 3). IKEA, as one of the purchasers in PIIP 3C becomes the newest investor to participate in this campaign. The activity was joined by IKEA's Management team and staff and CSSB's Management team.
The mangrove planting activities focused around the River Track Cycle Park along the Sungai Chondong Besar, Pulau Indah. The objective was to reinstate the ecosystem around the area and creates a green environment along the cycling track.
The Plant Adoption Campaign is a continuing effort from the CSR Mangrove Planting program co-organised with Infinity Logistics & Transport Sdn Bhd and Westports Malaysia.