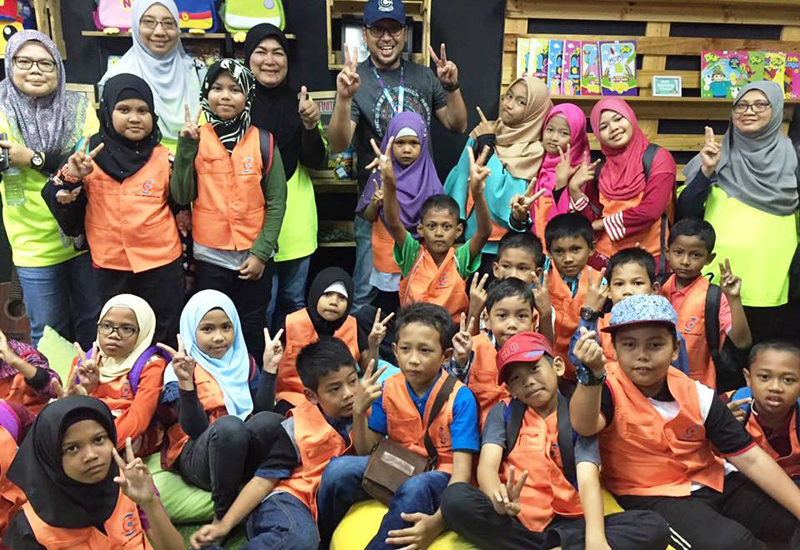 School Holiday Program with Underprivileged Students and Children of Pulau Indah
Learning is more fun during school holiday.
Yet another good outing for a group of underprivileged students and children of Pulau Indah on 30 August 2017. This time the destination was Cyberjaya – The Technology City of Malaysia!
Assisted by CSSB Outing Team, the group consists of 50 selected underprivileged students and children from Pulau Indah heading to Cyberjaya by bus at 9.00am. Their first stop was at the Digital Maker Hub at Tech Mahinda Campus. It is a digital knowledge hub where everyone had the opportunity to learn about the digital world and created awareness amongst the children on the importance of digital technologies in this era. It was a good learning experience for everyone.
The next stop was the digital animation studio – Digital Durian. This is the place where the popular TV animation series – Didi & Friends and Omar & Hana was produced. All were very excited and impressed when they had the opportunity to see for themselves on how the animation was made. They have also had the opportunity to go through and experienced behind the scene process of the production of animation series.
The group were back to Pulau Indah at 4.00pm with happy faces!