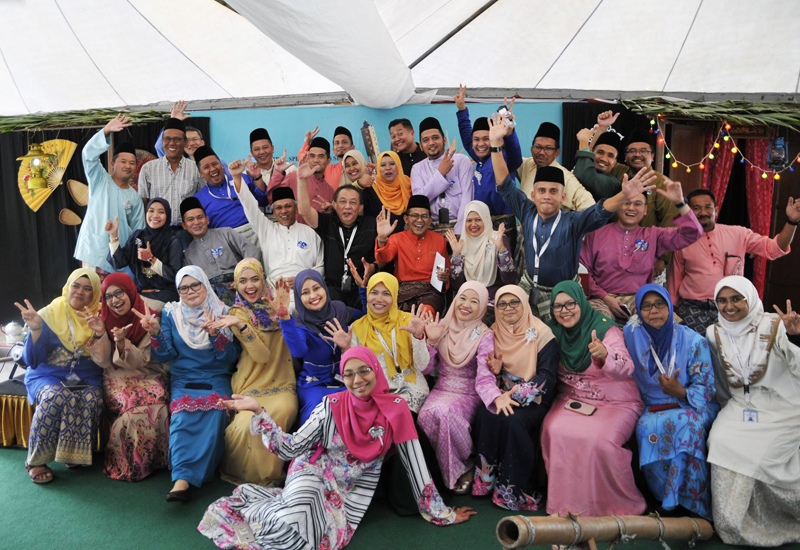 Warna Warni Aidilfitri 2017
The Hari Raya celebration continues, this time it was Central Spectrum (M) Sdn Bhd (CSSB)'s Hari Raya Open House – Warna Warni Aidilfitri 2017. Held in front of CSSB's office, the event turned into a big gathering with over 1,000 guests celebrating and enjoying the open house starting from 10.00am to 4.00pm on 20th July 2017.
The buskers group – Salaka Buskers had entertained the crowd, which consists of CSSB's families, invited partners and stakeholder with numbers of Hari Raya theme songs as well as modern contemporary songs. All were in a jovial mood as a lot of variety food served including Lemang, Ketupat, Rendang, Lamb Grill, Satay, Sotong KangKong and many more. Besides that, the guests were overwhelmed with the stage decorations that portray Hari Raya Scenery in the Village that had been setup by the CSSB's staff themselves.
This gathering had built up good business rapport amongst the employees, business partners, clients and stakeholders.