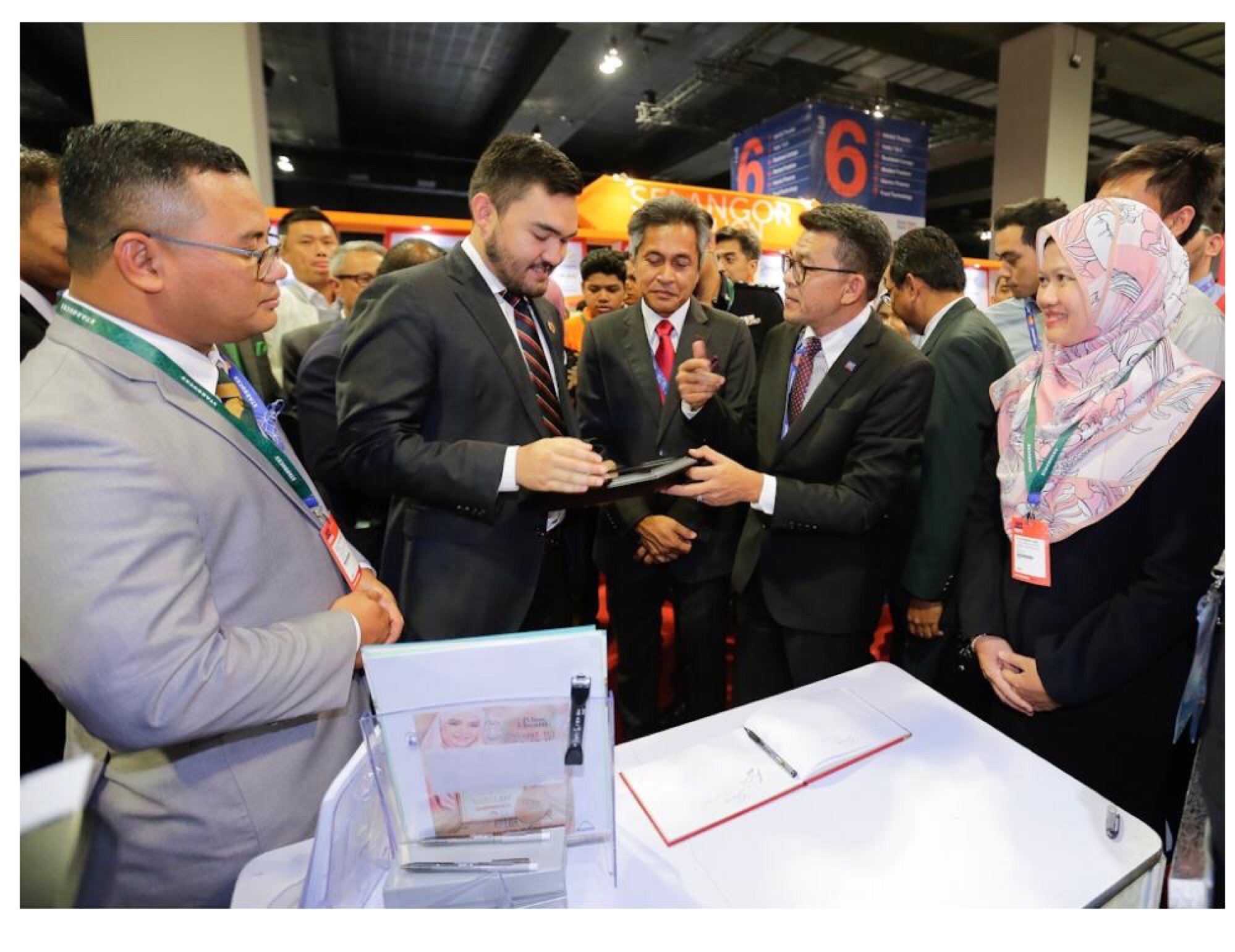 Asia's Gateway To Asia Pacific's Halal Industry
Capitalizing on the upward trajectory of the halal market, Central Spectrum recently participated in the 16th MALAYSIA INTERNATIONAL HALAL SHOWCASE (MIHAS) 2019 to promote Selangor Halal Hub and Selangor Bio Bay, Pulau Indah as the investment choices to investors, trade visitors and industry players who are involved in F&B, services and the development of halal products. Meantime, Halal International Selangor (HIS), the subsidiary of Central Spectrum, took the opportunity to promote halal consultancy service to the players.
The global halal industry is growing at an annual rate of 20% and is valued at about USD560 billion a year. The industry has expanded from food and food related products to include pharmaceuticals, cosmetics, health products, toiletries, medical devices as well as the service, travel and hospitality sectors.
Recognising this growing vertical, Central Spectrum has been participating at MIHAS since its inaugural event in 2003. The Selangor Halal Hub has been able to attract companies such as Fraser & Neave Holdings Sdn Bhd, Ramly Food Industries Sdn. Bhd, Oleon Sdn Bhd, , Longson Food Product Sdn Bhd, Kawan Food Sdn Bhd and Mewah Oil Diaries Sdn Bhd that are now fully operational at the hub.
Currently, the biggest markets for halal products are Asia Pacific and the Middle East. However, more than half of the global Muslim population live outside of the Middle East and are expected to reach 1.3 billion by 2030.
Muslims aside, the halal market has also gained traction among non-Muslim consumers who associate halal with ethical consumerism. The popularity of, and demand for, halal-certified products among non-Muslim consumers have been on the rise as more consumers are looking for high quality, safe and ethical products.
As such, MIHAS is a premier platform to create awareness amongst trade visitors and the general public on the potential of the halal industry both locally and internationally. Central Spectrum's participation under the Selangor Pavilion at MIHAS 2019 strategically propelled its various projects, namely, Selangor Bio Bay (SBB), Pulau Indah Industrial Park Phase 3C (PIIP 3C) and the Selangor Halal Hub to those interested in halal sectors and industries to consider Pulau Indah as a choice investment for business as well as lifestyle.
MIHAS 2019 was held between April 3 and 6 at Malaysia International Trade and Exhibition Centre (MITEC). It was officiated by a Minister from the Prime Minister's Office, YB Datuk Seri Dr Mujahid Yusof Rawa on April 3, 2019. Central Spectrum participated under the Selangor Pavilion which was officiated by DYTM Raja Muda Selangor Tengku Amir Shah Ibni Sultan Sharafuddin Idris Shah on April 4. Raja Muda Selangor visited the booth of Central Spectrum and Halal International Selangor and was briefed on the latest update of both companies' achievements.
Last year's showcase attracted 778 exhibiting companies from 32 countries while 21,000 foreign buyers and trade visitors from 72 countries visited the exhibition generating RM78 billion in trade value.
---
Halal Training Goes Online
Halal International Selangor (HIS) and the Halal Academy signed a Memorandum of Agreement (MOA) during MIHAS 2019 to provide comprehensive halal training that is conveniently accessible via Halal Academy's online learning platform.
HIS's commitment towards developing halal professionals through its Halal Technical Competent Person Programme covers 40 modules specifically formulated to produce holistic professionals to propel the halal industry forward.
At the signing, HIS was represented by Mohamad Razif Abdul Wahab while Halal Academy was represented by Khairul Anwar Kamal.
It was witnessed by the Raja Muda of Selangor, Tengku Amir Shah Sultan Sharafuddin Idris Shah, and Selangor Menteri Besar, Amirudin Shari.