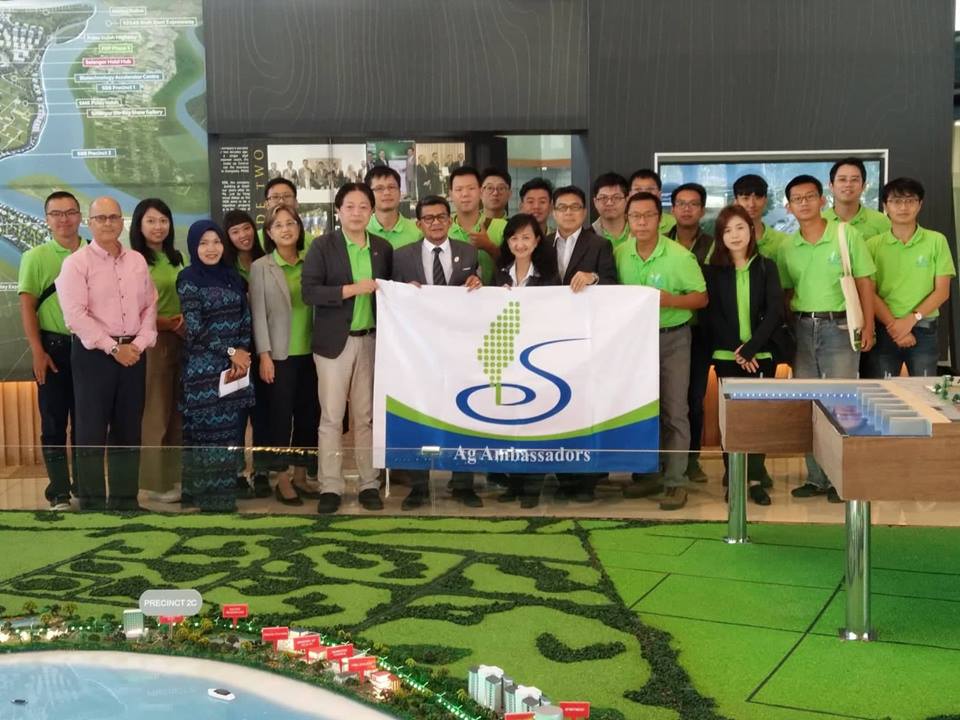 Visit by Taiwan Young Agriculture Ambassador
On 30 August, Central Spectrum was proud to play host to the Taiwan Youth Agricultural Ambassadors delegation. Mr. Vincent Lin, Deputy Director General, Ministry of Agriculture, Taiwan led the 19-member group to visit Selangor Bio Bay Show Gallery and Selangor Halal Hub.
The delegation comprising of 15 university students and young professionals with academic and practical experience in fruit, rice and tea farming as well as fish fry and fingerling production.
A similar delegation was also visiting Vietnam and both were scheduled to tour fisheries, fruit, vegetable and livestock research institutes visits to Taiwan-owned farms, food-processing businesses and manufacturers; as well as to observe halal certification procedures.
The program focuses to create a platform for young farmers and their counterparts in New Southbound Policy (NSP) countries. It is developed to boost friendships and pursue enduring cooperation and exchanges among them.
The visit is part of Taiwanese government's efforts to foster mutually beneficial exchanges and to advance sustainable farming in NSP countries.
Last year the visit to Indonesia and Philippines was a great success, drawing the attention of overseas agricultural agencies and farmers as well as enhancing Taiwan's substantive relations with the partner nations.
The Young Agricultural Ambassadors New Southbound Policy Exchange Program is co-organized by the Ministry of Foreign Affairs (MOFA) and the Council of Agriculture (COA).
Among others, the NSP aims to enhance Taiwan's agricultural, business, cultural, education, tourism and trade ties with the 10 Association of Southeast Asian Nations member states such as Malaysia.