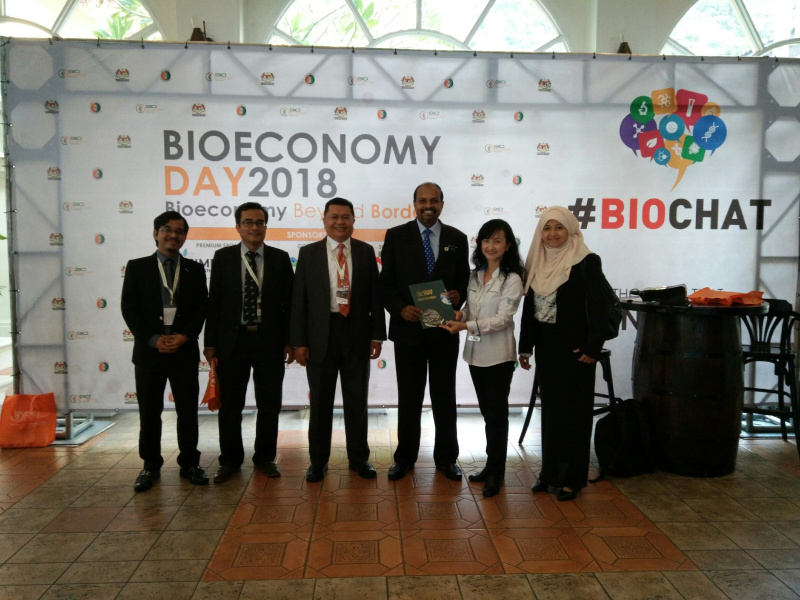 Bioeconomy Day 2018: Bioeconomy Beyond Borders was held at Wow KL, MATIC on 25 September 2018 from 9am to 5pm. This event was officiated by the young and vibrant minister, YB Yeo Bee Yin.
Central Spectrum as the master developer of Selangor Bio Bay in Pulau Indah, proudly participated in the event which focused on the economic prospects and future direction of Bioeconomy development in Malaysia.
Forum sessions focused on transfiguring bio-based resources for Bioeconomy, market access and the development of a global bioeconomy supply chain.
Apart from the serious stuff, participants also had fun taking part in the Bioeconomy Plantopia Programme and Bioeconomy Plantzania Mini Carnival.
The latter gave school students good exposure to bioscience, as did the exhibition by bio-based companies in this country.
Bioeconomy refers to the production of renewable biological resources for food, feed, chemicals, energy and healthcare wellness products via innovative and efficient technologies. In 2005, Malaysia identified the bio-based industry as a key economic driver.
The Malaysian Bioeconomy Development Corporation Sdn Bhd (Bioeconomy Corp) was appointed as the lead development agency for the bio-based industry by the Federal government. It acts as a one-stop-centre in providing support, facilitation and advisory services for bio-based companies in Malaysia under the purview of the Ministry of Energy, Science, Technology, Environment and Climate Change.
Bioeconomy Corp has been organising Bioeconomy Day since 2015 to focus on maximising bioeconomy's growth potential in tandem with building public awareness on bioeconomy.