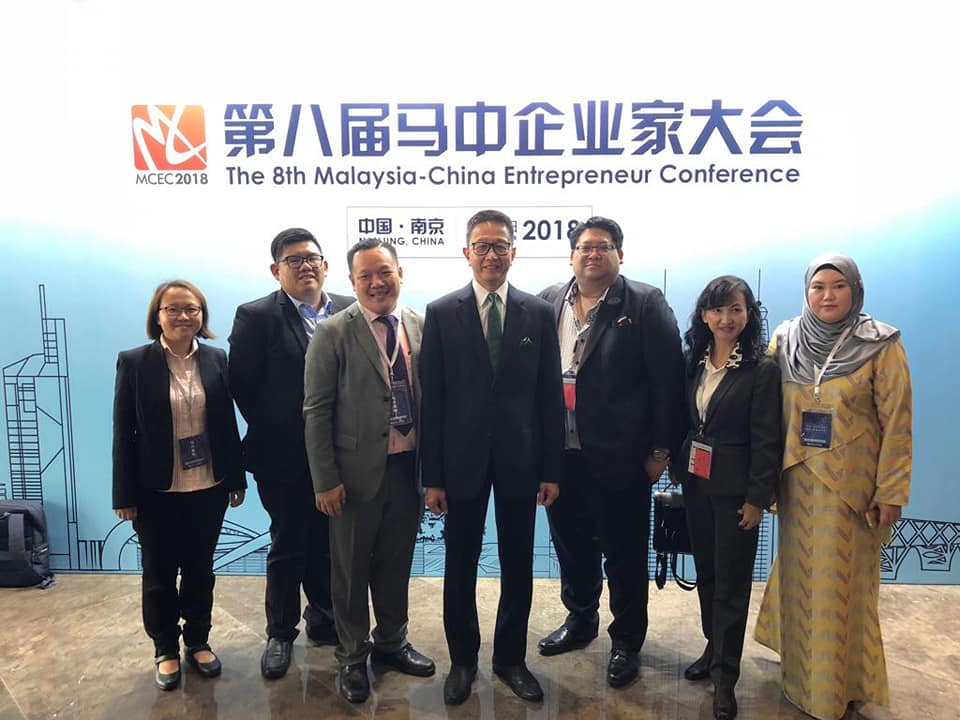 Malaysia – China Entrepreneur Conference 2018
Central Spectrum was part of the Selangor State Business Delegation to participate in the 8th Malaysia – China Entrepreneur Conference (MCEC) which took place in Nanjing, the capital of Jiangsu province of the People's Republic of China on 19th September 2018.
The opening ceremony was officiated by Dr. Ong Kian Ming, the Deputy Minister of International Trade and Industry.
Senior Exco, YB Dato Teng Chang Khim led the Selangor delegation and delivered a speech on expanding business opportunities in China. One key area being the potential of collaborating with Chinese biotech companies for the Selangor Bio Bay project.
Since 2011, without fail, the Malaysian International Chamber of Commerce and Industry has held the 'Malaysia-China Entrepreneur Conference' (MCEC) to exclusively promote the economic and trade development between Malaysia and China.
This year's MCEC was attended by 400 carefully curated participants to ensure the quality of the conference.
Apart from the conference, the delegation was also taken on an industrial visit to Wuxi to witness the advancement of the Internet of Things(IoT) on 21st September while delegates from CSSB ended the trade mission by visiting The Federation of Hong Kong Industries (FHKI) on 24th September to introduce the Selangor Bio Bay project.
The 8th MCEC was co-organized by the Beijing Municipal Bureau of Commerce and strongly supported by the Jiangsu Provincial Department of Commerce, the Nanjing Municipal People's Government and the Jiangsu Returned Overseas Chinese Federation.