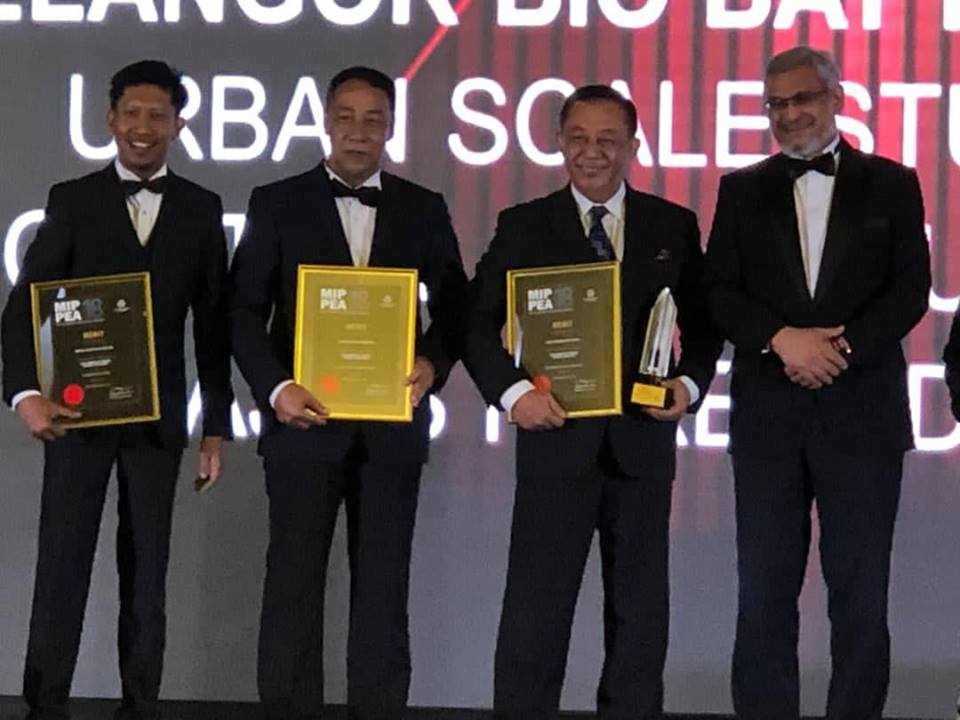 Central Spectrum Takes Home Its First Low Carbon City Award
Central Spectrum (M) Sdn Bhd recently took home the Merit Award in the prestigious Low Carbon City Award category at the Malaysian Institute of Planners Excellence Award (MIPPEA) 2018. The award recognises projects that implement low-carbon city initiatives promoted within the Government's Low Carbon Cities Framework (LCCF) 2011.
CSSB is honoured to be recognised with such esteem for their vision to establish the Selangor Bio Bay Industrial Park as a Low Carbon industrial township, making it the first Low Carbon Bio Based Industry in Malaysia. The low carbon framework will be in line with federal, state and Majlis Perbandaran Klang (MPK) policies, as the design will take low carbon and Smart Selangor initiatives into consideration for the design framework.
Dato Mahmud Abbas, the Managing Director of Central Spectrum proudly received the award on MIPPEA 2018 Award Presentation Ceremony that took place on 29 November 2018 at Majestic Ballroom, Kuala Lumpur.
MPK today has recognised The Concept Plan to turn the Selangor Bio Bay into a Low Carbon City, and the first Precinct of Selangor Bio Bay (Precinct 1) was also recognised subsequently. The detailed Urban Design Guideline (UDG)for Selangor Bio Bay was drafted for Precinct 1 only at this stage and will be completed by end of October 2018, and the Planning Application (KM) for Precinct 1 Bio Bay will be endorsed by end of October 2018.
The Merit Award highlights initiatives that demonstrate efforts to implement LCCF, while also illustrating how the initiatives have helped reduce greenhouse gas emissions. Organised by the Malaysian Institute of Planners (MIP), MIPPEA demonstrates excellent practices, leadership and achievements in the planning profession. The awards offer companies and organisations the opportunity to share achievements as well as to be distinguished by peers. Participation in MIPPEA demonstrates a commitment towards accelerating the industry for the betterment of our nation.