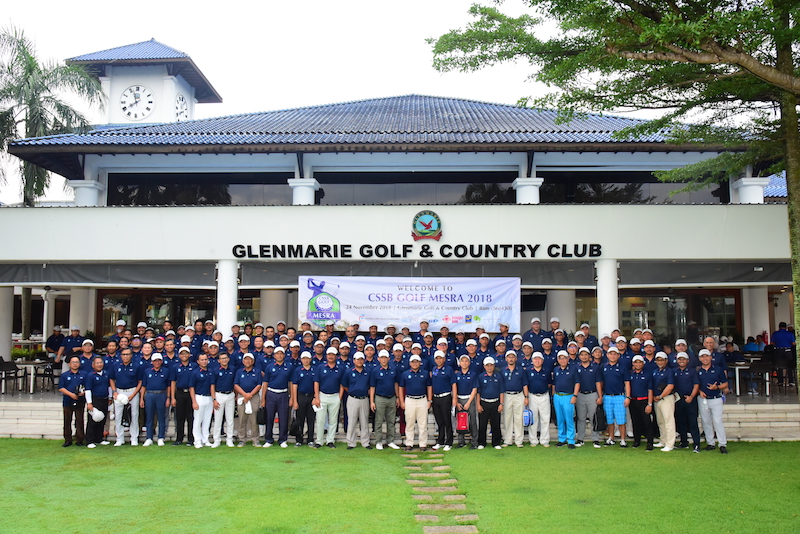 The Central Spectrum Golf Mesra 2018 Tournament Tees Off
Central Spectrum (M) Sdn Bhd recently organised the CSSB Golf Mesra 2018 tournament for golfers within the Selangor state ecosystem. Participants included golfers from government agencies, contractors, consultants, local authorities and clients of Central Spectrum. The Malaysian Bioeconomy Corporation also participated in this tournament.
The main aim of the golf tournament was to create awareness about the latest developments at Selangor Bio-Bay (SBB) and for corporate networking. The fairway served as a platform to build camaraderie and rapport between participants. Indirectly, this gave Central Spectrum the opportunity to in a subtle manner, position Pulau Indah as a potentially lucrative business destination for local and international investors.
The tournament kicked off with a shotgun start at 8.30am on Saturday, 24 November 2018. Also in attendance was the guest of honour,  Y.A.B. Tuan Amirudin Shari, the Menteri Besar of Selangor who joined the participants on the fairway of the Glenmarie Golf & Country Club in Shah Alam and later presented the grand prize at the prize giving ceremony.
Champion for Medal A was Ahmad Fitri bin Ahmad from Pejabat Tanah Daerah Klang and champion for Medal B was Fadzrin Azwar from Bioeconomy Corporation. While 30 players walked away with prizes under Medal A and Medal B, it was Tuan Haji Mohd Salim from Yayasan Islam Darul Ehsan who snagged the title of overall winner with a score of 74.