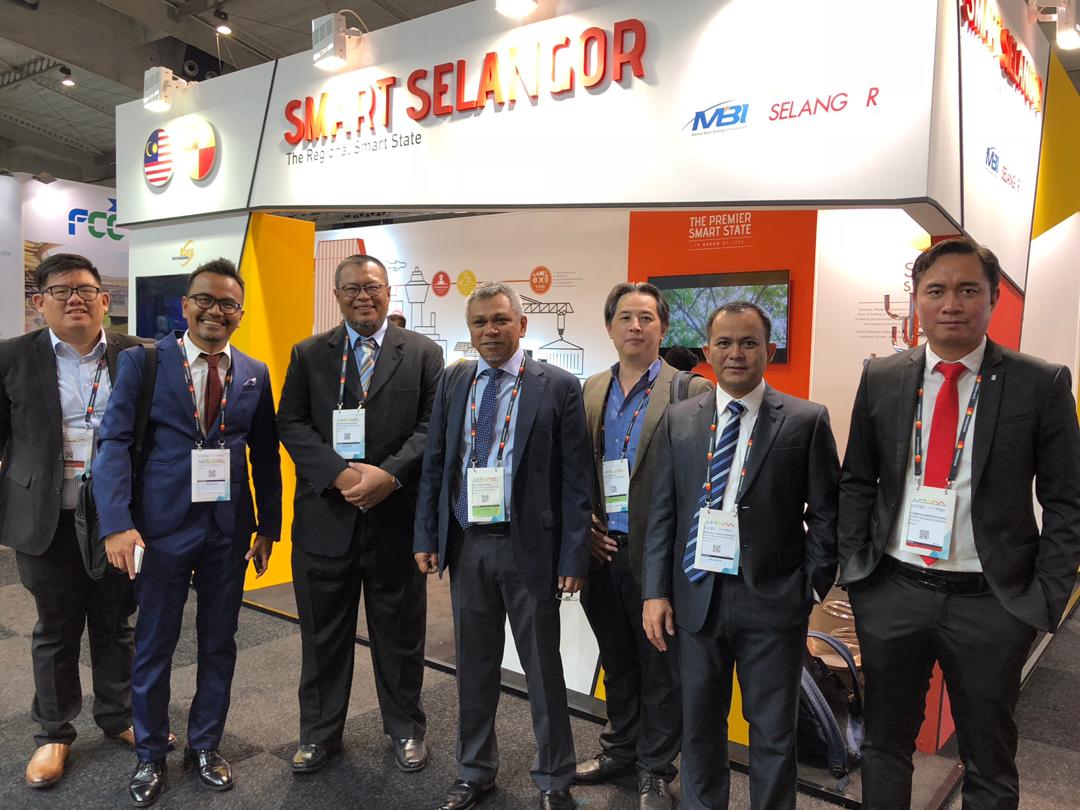 Sharing Pulau Indah Smart City Dreams At The Smart City Expo World Congress
Driven by the desire to make their dreams of turning Pulau Indah into a planned smart city a reality, the team from Central Spectrum recently attended the Smart City Expo World Congress (SCEWC) from 13 to 15 November in Fira, Barcelona, Spain.
Touted as an unmissable event, SCEWC has been showcasing, since 2011, the latest in solutions and technology as well as bringing together inspirational keynotes to share how life in cities can be transformed.
This year, Central Spectrum, alongside 800 exhibitors showcased plans on transforming the residential and commercial life in Pulau Indah through Selangor Bio Bay, a master-planned smart city that will propel the state to a new level of interconnectivity through its integrated city management system and green technology. The delegation of Selangor State Government was led by YB Dato Teng Chang Khim to participate in Barcelona Smart Expo. Dato Teng delivered his keynote speech and shared the dreams of Smart Selangor during the expo.
There were over 21,000 visitors and 844 exhibitors showcasing over 700 cities from 145 countries. The event saw over 400 speakers sharing industry insight, including founder of the international non-profit Open Knowledge, Dr Rufus Pollock, renowned commentator on the digital revolution and host of the popular Internet chat show "Keen On", Andrew Keen and Nobel Laureate Professor Muhammad Yunus who delivered keynote speeches. There were also more than 60 side events related to SCEWC.
Central Spectrum focus area is on developing community apps that brings the community together through incident reporting, highlighting events and eventually in the pipeline a virtual marketplace, live traffic streaming, a community dashboard as well as parking lot indicators. Sustainable mobility within Pulau Indah is also a key area of interest and creating a clean effective waste management cycle that culminates in transforming waste to energy.
SCEWC 2018 put the spotlight on five main topics responding to the key issues facing cities: Digital Transformation, Urban Environment, Mobility, Governance & Finance, and Inclusive & Sharing Cities. Central Spectrum is inspired by the success story of Tirana and aim to develop the 'Mobility' to connect the community by Apps.