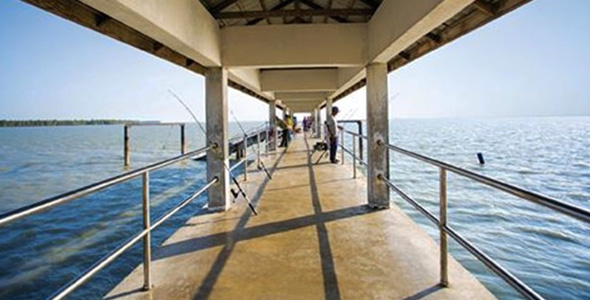 Challenge your Fishing Skill at Angler's Resort Pulau Indah
Pulau Indah is surrounded by many area that naturally a suitable place for fishing. A good and protected environment provides a good breeding ground for many type of fish around Pulau Indah waters.
One of the popular place among the anglers is the Angler's Resort jetty. The jetty, with 100 metre long is a suitable and comfortable place for fishing. Other area are the Laguna Park jetty and around Kampung Nelayan and Kampung Orang Asli. If you need better and more challenging fishing experience, the boat is available for rent from Kampung Nelayan.
The suitable fishing activities time here will be in the morning and late evening until midnight.