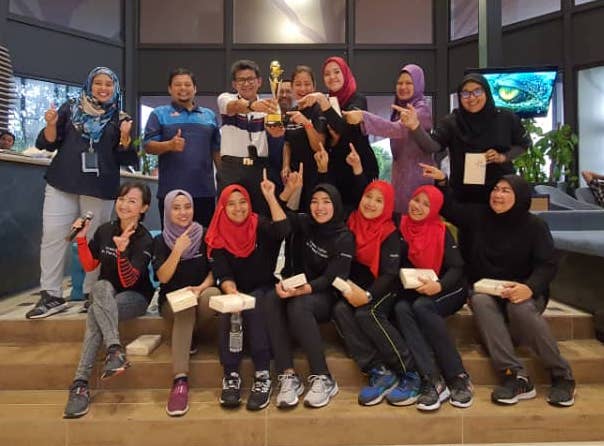 Friendly joust for camaraderie
When the community comes first, for a property developer like Central Spectrum, good working relationships with people within that community is an asset that money can't buy. What better way than to foster fun and friendship by engaging in a friendly volleyball match where you can "kill", "spike" and take a "shot" all in the name of the game.
On December 18, CSSB's men & women team took on Sekolah Menengah Kebangsaan Pulau Indah and on November 28 faced off with the teams from Westports at Selangor Bio Bay Sales Gallery volleyball court. 
While winning or losing is not the focus of friendly matches of any sort, all the teams definitely aced the spirit of sportsmanship and proved to be an effective rapport building exercise to strengthen ties within the Pulau Indah community.
For both friendly matches, there were three games each; men, women and mixed match with six players each side.  VIPs from CSSB present at the opening and prize-giving ceremony after both matches were CEO, Mr. Mohamad Razif Abdul Wahab; CFO, Madam Ruzita and Head of Sales & Marketing, Madam Noorsham. Others included SMKPI Principal, Haji Mohd Azuan Bin Mohd Nawawi and Westports' Head of Government & Public Relations, Mr. Shamsul and PR Manager, Mr. Shah Nuzi bin Shaari for their respective matches. 
The men's teams from SMKPI and Westport won their matches while CSSB's women's team won against their women's teams.