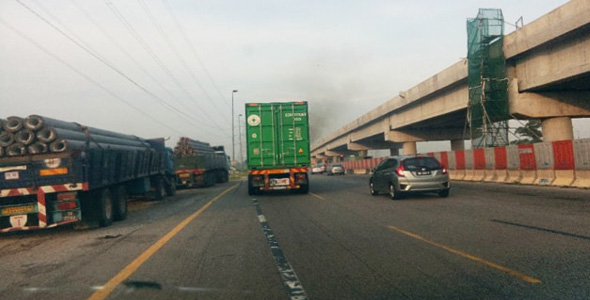 Pulau Indah Expressway Road Upgrade and Flyover Construction
Please be cautions while driving along the Pulau Indah Expressway. Public Works Department (JKR) and its contractor Pintas Utama Sdn. Bhd. are in the process of upgrading the road and building a new flyover at certain area in Pulau Indah Expressway.
The construction area is at KM10, between Pulau Indah Expressway and a junction to Phase 3 and Boustead Cruise Terminal.
Be extra careful while driving in this area, especially at night as the street light may not be functioning. Please follow the traffic sign installed along the construction area. The road upgrading is scheduled to be completed by early January 2018.