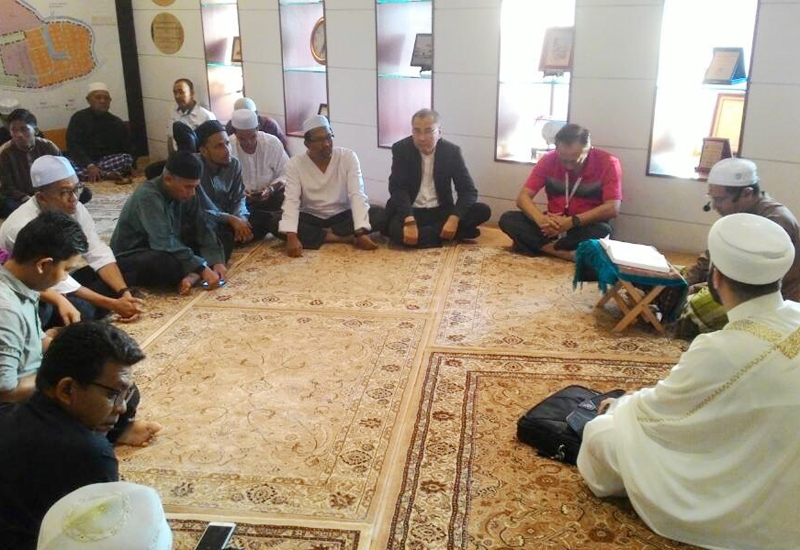 Central Spectrum (M) Sdn Bhd (CSSB) had organised an Iftar Jamaie on 9 June 2017. It was a get-together program aims for maintaining a good relationship amongst the staff and families as well as creating awareness on all sort of rewards given by Allah SWT especially during the month of Ramadan.
The program started at 6.30 pm with Tazkirah by Ustaz Wafdi Hurzaid from Surau Bukit Jelutong followed by speech from our special guest; Syeikh Osama Badi' Saidan from Palestine.
Syeikh had shared his experiences and explained the situation happen in Palestine. It had given good example for all of us to appreciate all we had have and always think of other people who was unfortunate and always trying to assist them in any method we could even only with Doa.
The Solah Tarawih was led by Ustaz Wafdi Hurzaid after Iftar Jamaie and followed by all CSSB's staff and families. The event ends at 10.30 pm and all were blessed to be a Malaysian.