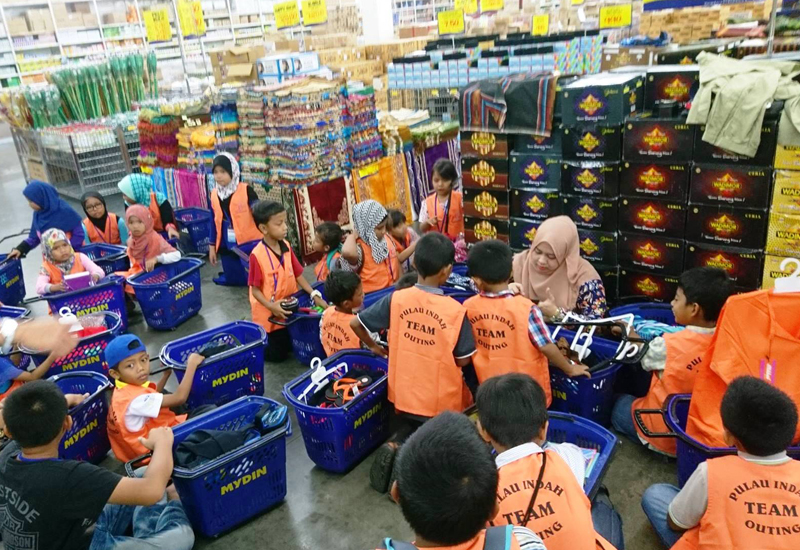 Hari Raya Preparations Program for Underprivileged Children in Pulau Indah
Wearing new apparel for Hari Raya is a must. However, not all of us are very fortunate to have a good preparation for celebrating Hari Raya.
With that in mind, the Pulau Indah Outing Team (PIOT) of Central Spectrum (M) Sdn Bhd (CSSB) has organised a Hari Raya Preparations 2017 for underprivileged children's in Pulau Indah.
The objective was to lighten the burden of the underprivileged people in Pulau Indah by helping their children in their preparation for Hari Raya as well as to bring happiness to them for this coming celebration.
40 children from a low income family in Pulau Indah had been selected for this program. On 8 June 2017, they were brought to Mydin USJ Subang Jaya at 10.00am for a shopping spree, accompanied and assisted by CSSB's PIOT team. It was the happier moments for them when they were given the opportunity to choose their preferred 'Baju Raya', 'Kasut Raya' and other related apparels for this coming Hari Raya celebration.
At the end, it will be the best Hari Raya celebration for all.