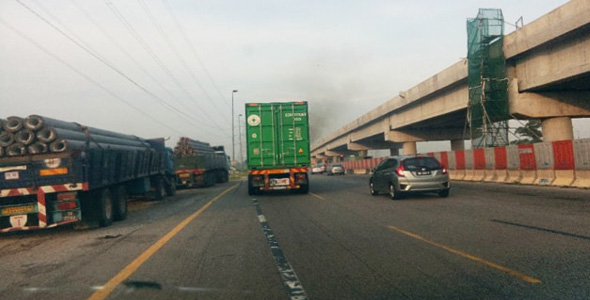 Road upgrade and new flyover construction along the Pulau Indah Expressway
The Public Works Department (JKR) and its main contractor Pintas Utama Sdn. Bhd. has been given the mandate to carry out the road upgrading along the Pulau Indah Expressway which scheduled to be completed by early January 2018.
The road upgrading works is at KM10, between Pulau Indah Expressway and a junction to Phase 3 and Boustead Cruise Terminal in Pulau Indah.
Meanwhile, road users and motorist are urged to follow the traffic flow instruction. Drive carefully and manage your travelling time.