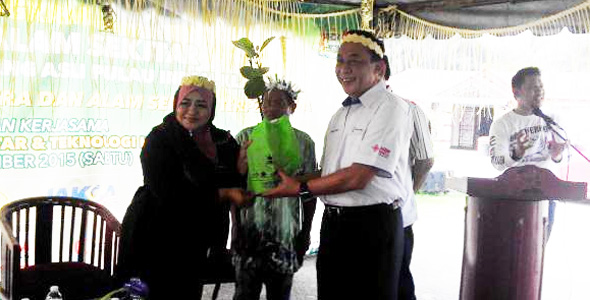 To create a better understanding and affiliation among the local Orang Asli community with the government and corporate of Pulau Indah, Central Spectrum (M) Sdn. Bhd. (CSSB), alongside with Jawatankuasa Tetap Alam Sekitar dan Teknologi Hijau Negeri Selangor, Unit Perancang Ekonomi (UPEN) Selangor, Majlis Perbandaran Klang and GM Klang recently organised a program entitled 'Sayangi Alam Sekitar'.
The main objective of the event is to support and to assist the Orang Asli community in dealing with the rapid development in Pulau Indah.
The Village Chief 'Tok Batin', was given the honour to kick-off the event. He said that the villagers were overjoyed with the visit by government and corporation of Pulau Indah,and organised such a program at their village.
The event was successfully officiated by Puan Rosnee Talib, a Council member of Majlis Perbandaran Klang and attended by the Orang Asli community, government representatives and management and staff of CSSB.
The highlight of the event was planting of 100 varieties offruit trees contributed by CSSB around the Orang Asli settlement in Pulau Indah.