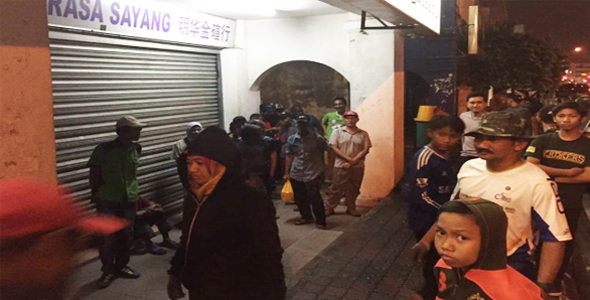 Reach Out: Food for homeless people in Klang
Central Spectrum (M) Sdn Bhd (CSSB) organised food distribution for homeless people in Klang area. The CSSB Corporate Social Responsibility (CSR) program led by the Corporate Service Department with the assistance from Pengasih Klang. It's supported by a group of volunteer consists of family members of CSSB Staff and management.
The objective of the program is to create awareness to the staff and the public on the plight of people living on the street. It would help to develop a greater sense of compassion, be compelled to help out the underprivileged and contribute towards assisting those in need. The program also aiming of promoting volunteerism among CSSB staff.
The three session program starts on 27 November, 4 December and 18 December 2016. A total of 100 packs of food have been distributed for each session, which starts from 9.00pm to 11.00pm. Among the locations visited by the team includes Klang Town and Port Klang.