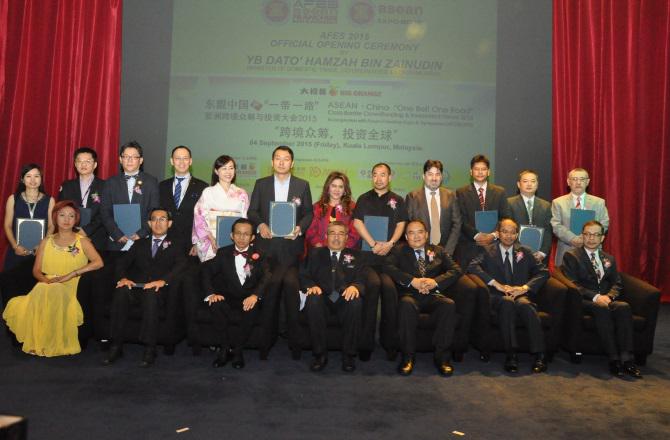 ASEAN Franchise EXPO and Symposium (AFES) 2015
Halal International Selangor (HIS) this year participated in the ASEAN Franchise EXPO and Symposium (AFES) 2015, held at the MATRADE Exhibition and Convention Centre from 4th to 6th September 2015.
AFES 2015 saw the gathering of regional players under one roof to connect and learn, and re-learn among each other. The symposium provided the industry players with an opportunity to seek for expansion in the regional market.
HIS signed a memorandum of collaboration with the Southwestern University of Finance and Economics SWUFE, Sichuan China.
An appropriate International partner as it's located in Chengdu, the engine-city for development of western China and is one of the top 3 Finance/Business-oriented universities in China.
The MOU exchange ceremony between YM Raja Dato' Idris Raja Kamarudin, Chairman of Central Spectrum for HIS and Senior Representative for SWUFE was witness by YB Datuk Seri Ahmad Bashah MD. Hanipah, Deputy Minister of Ministry of Domestic Trade, Co-operatives and Consumerism (KPDNKK), whom officiated the AFES 2015.
The CEO of Central Spectrum, Encik Mahmud Abbas did a presentation on HIS and an introduction to HIS's Halal Technical Competent Person (HTCP) Training Programs during the Panel Session on the 3rd day of the symposium under the title "Creating New Wealth through Training Franchise".
The response received was encouraging as delegates from China and Tunisia were interested to learn more about HIS and the HTCP programs offered.