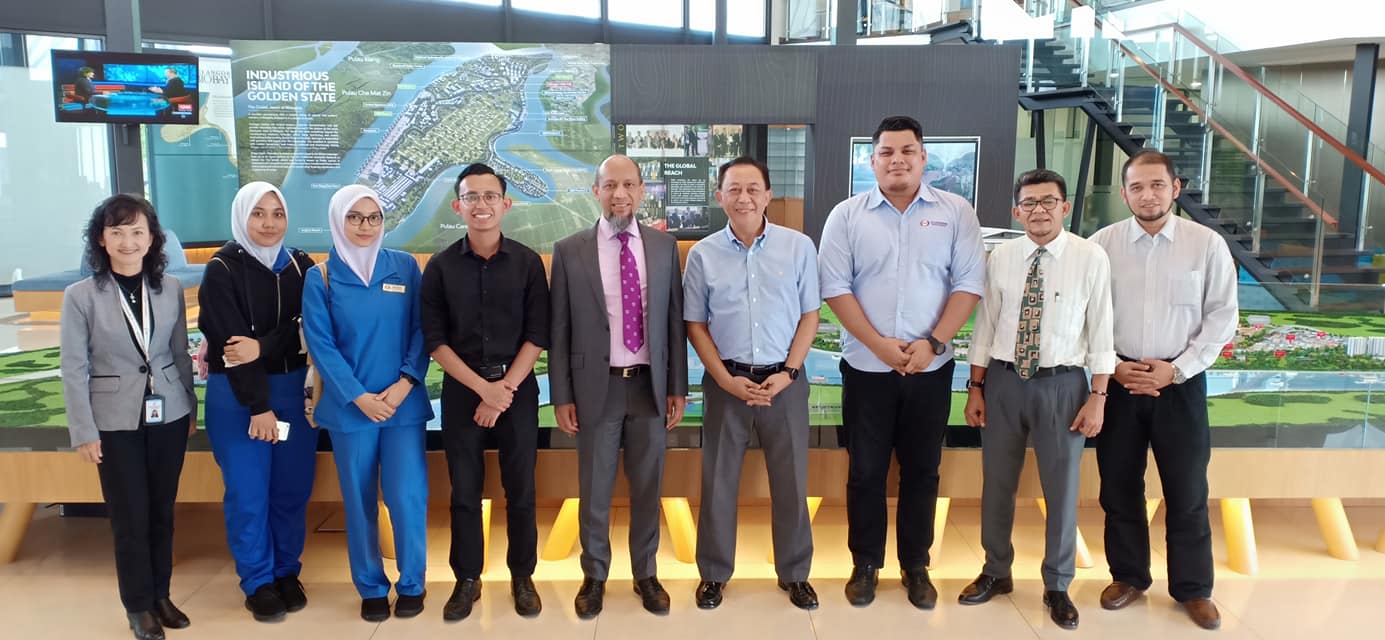 COLORECTAL CANCER: PREVENTION IS BETTER THAN CURE
A killer cancer lurks amongst us and most Malaysians are blissfully unaware as our attention has always been on breast cancer and lung cancer as the top two killers. Studies have shown that colorectal cancer is now the most common cancer for males and second most common cancer for females in Malaysia with more than 50% of cases presented to doctors at Stage 3 or 4 cancer.
Recognising this lack of awareness amongst the community, Central Spectrum Sdn Bhd jointly organised a health talk with KPJ Healthcare on 'Colorectal cancer – Prevention is better than Cure' at the Selangor Bio Bay Show Gallery on 17 January 2019. This kicked off a series of health talks planned by CSSB to benefit the community with important knowledge on health issues and how to adopt a healthy lifestyle to prevent falling prey to killer diseases.
Datuk Dr Ahmad Shukri bin Md Salleh, a Consultant Physician & Gastroenterologist Hepatologist with KPJ Damansara Specialist hospital shared with the audience it was crucial that the higher rate of detecting adenomas during a colonoscopy significantly lowered lifetime risks of colorectal cancer.
An adenoma or adenomatous polyps is a type of non-cancerous tumour. Detecting adenomas in the colon is challenging as the average colon is about 150cm or 5 feet long and have numerous folds and blind-spots. Evidence suggests that the majority of cancer of the colon and rectum evolved through the Polyp – Cancer sequence is believed to take about 10 years for a small precancerous polyp to grow into cancer. Therefore, if appropriate colorectal cancer screening is performed, most of these polyps can be removed before they turn into cancer, effectively preventing the development of colon cancer.
Over 50 participants packed the SBB Presentation Room at the Selangor Bio Bay Show Gallery for the one and half hour talk by Datuk Dr Ahmad Shukri, who incidentally was a personal physician to His Majesty King of Malaysia from 2006 to 2010. He has great interest in Interventional and Advanced Endoscopic works including Colorectal Cancer screening and was personally trained by Prof Nib Soehendra a world renowned Endoscopist at Eppendorf University, Hamburg, Germany for Interventional Endoscopic Procedures in 2008.
Based on his vast experience, Datuk Dr Ahmad shared that the number one reason why screening rates are low is that because people are not aware of colorectal cancer as a personal health treat. As well as other reasons ranging from ignorance to fear and lack of access to screening services because of time or cost.
This is precisely why such health talks spearheaded by CSSB as part of their CSR outreach is extremely important and beneficial for the community, who otherwise may not have access to this information.
After the talk, participants enjoyed lunch at San Francisco Coffee in the Selangor Bio Bay Show Gallery and grabbed the opportunity to undergo health screenings organised by KPJ Healthcare.