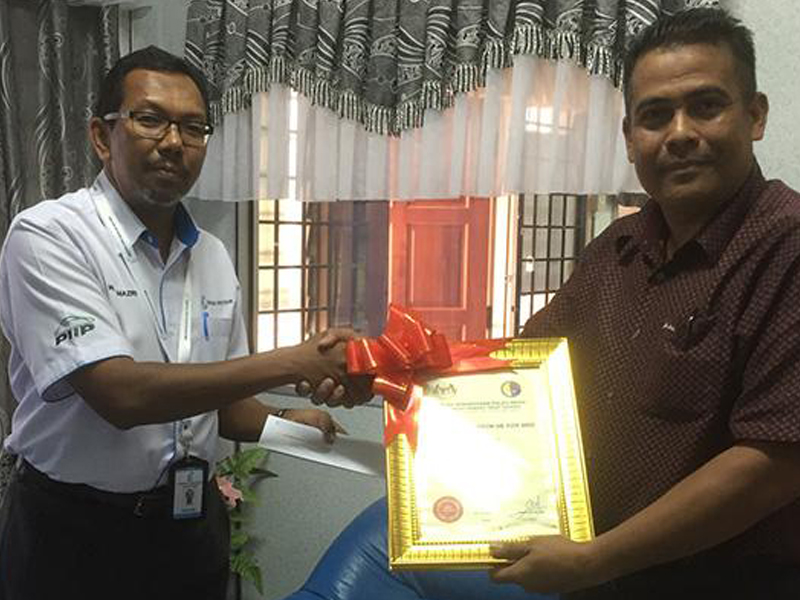 Zakat Contribution to Underprivileged People in Pulau Indah
Central Spectrum (M) Sdn Bhd (CSSB) continues its program of distributing Business Zakat to the eligible & underprivileged people in Pulau Indah. Lead by En. Wan Mazri Wan Ramli, the team managed to continue the distribution of the said Business Zakat to the entitled 11 families from Kg Sungai Pinang with amount of RM1,000.00 for each family and RM3,000.00 each to the entitled two Asnaf for their educational purposes on 12 December 2017.
Helping the underprivileged people in Pulau Indah
The Zakat distribution is part of CSSB's Corporate Social Responsibility (CSR) program in helping the underprivileged people in Pulau Indah. For the year 2017, RM800,000.00 or 3/8 from a total of Business zakat paid by CSSB has been distributed to the eligible asnaf especially in Pulau Indah and also to the dialysis centre under Program Kasihku by Lembaga Zakat Selangor.
Hopefully, it will partly release the daily expenditure burden of all recipients in Pulau Indah.