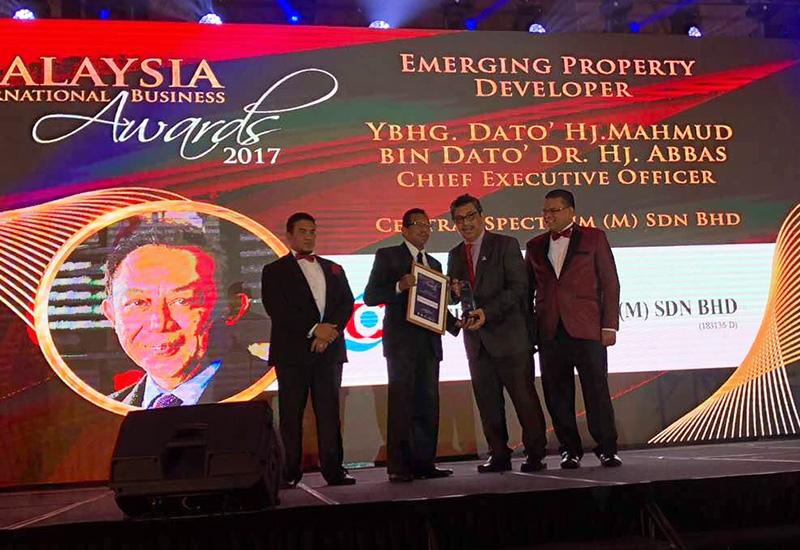 Selangor Excellence Business Award (SEBA) 2017
Once again, the prestigious Selangor Excellence Business Award (SEBA) 2017 celebrates the leaders of top corporate companies in Selangor and accredited for their success and accomplishments throughout the year 2015 and 2016. This event aims to recognize the achievements of the country's leading business visionaries' across all industry sectors and to honour their great contributions towards the country's economic development especially to the state of Selangor and to encourage their determination to stay competitive not only locally but abroad.
SEBA 2017 was held at the Shah Alam Convention Centre (SACC) Shah Alam on 14 December 2017. Organised by Dewan Perniagaan Melayu Malaysia Selangor (DPMMS), the event was attended by 300 industries' players from various business background, including Central Spectrum (M) Sdn Bhd (CSSB)'s top management.
The awards presentation is intended to acknowledge the achievements and contribution of companies in various industries towards development of Selangor's economy. CSSB was awarded the 'Emerging Property Developer' award under the Real Estate Category, while YBhg Dato' Mahmud Abbas was awarded the Masterclass CEO of the Year. This recognition is another milestone for CSSB towards becoming the master developer in Pulau Indah and beyond.