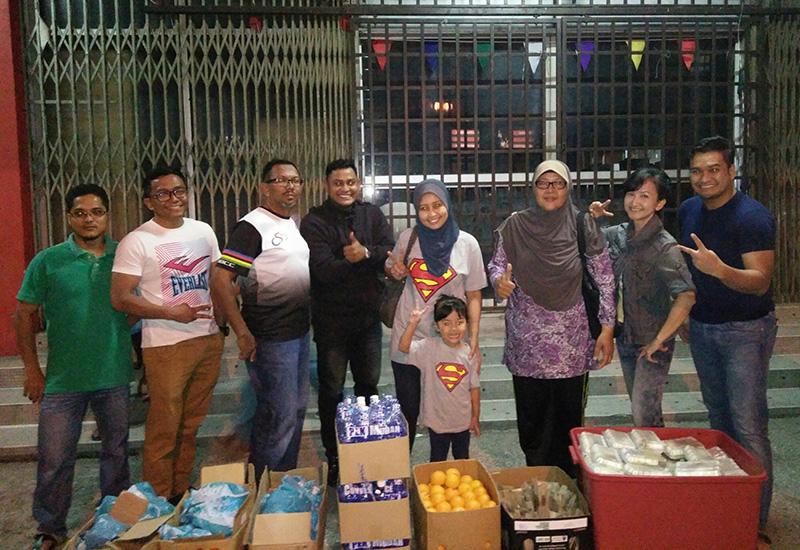 Amal Care – Homeless People: Revisited
We care and we mean it.
The final round of our Corporate Social Responsibility (CSR) program for 2017 took place on 17 December 2017. This time is a revisit to a homeless people spot in Klang and Port Klang area.
Amal Care is a special CSSB's CSR program to develop a sense of caring and creates important values to the participated staffs. Its help to understand the struggle and difficulties faced by the homeless people and how we can play our role to help them.
Supported by Amal Care team from CSSB and NGO from Persatuan Penyayang Selangor, the group headed to their first homeless people spot – Bandar Klang. The program started at 10.00pm and the team had distributed the basic needs like food, drink, clothes and personal care (toiletries) to the respective homeless people around that area.
The program ended at Port Klang area around 12.00am. This final round program for 2017 managed to meet and distributed basic needs to about 150 homeless people in two locations; Klang and Port Klang.
We shall continue the program on a regular basis again in 2018!