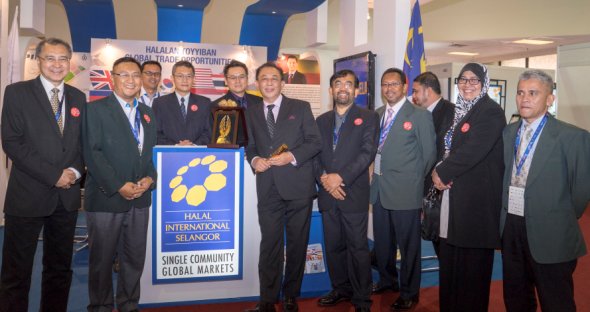 Mahmud Abbas received The Jewels of Muslim World Award
Mahmud Abbas, CEO of Central Spectrum (M) Sdn. Bhd. (CSSB) was honoured The Jewels of Muslim World Award 2015 by the OIC World Today during the 6th Muslim World Biz 2015 conference at PWTC Kuala Lumpur on 27 October 2015.
CSSB is the developer of the world's first Halal Hub, the Selangor Halal Hub established in Pulau Indah, Selangor.
The recognition is awarded to successful business leaders from Muslim countries, serves as reward for their efforts and contributions to the economic growth of the Ummah.
The Jewels of Muslim World Award serves to encourage other Muslim business leaders to strive, innovate and develop more businesses within the Muslim World.