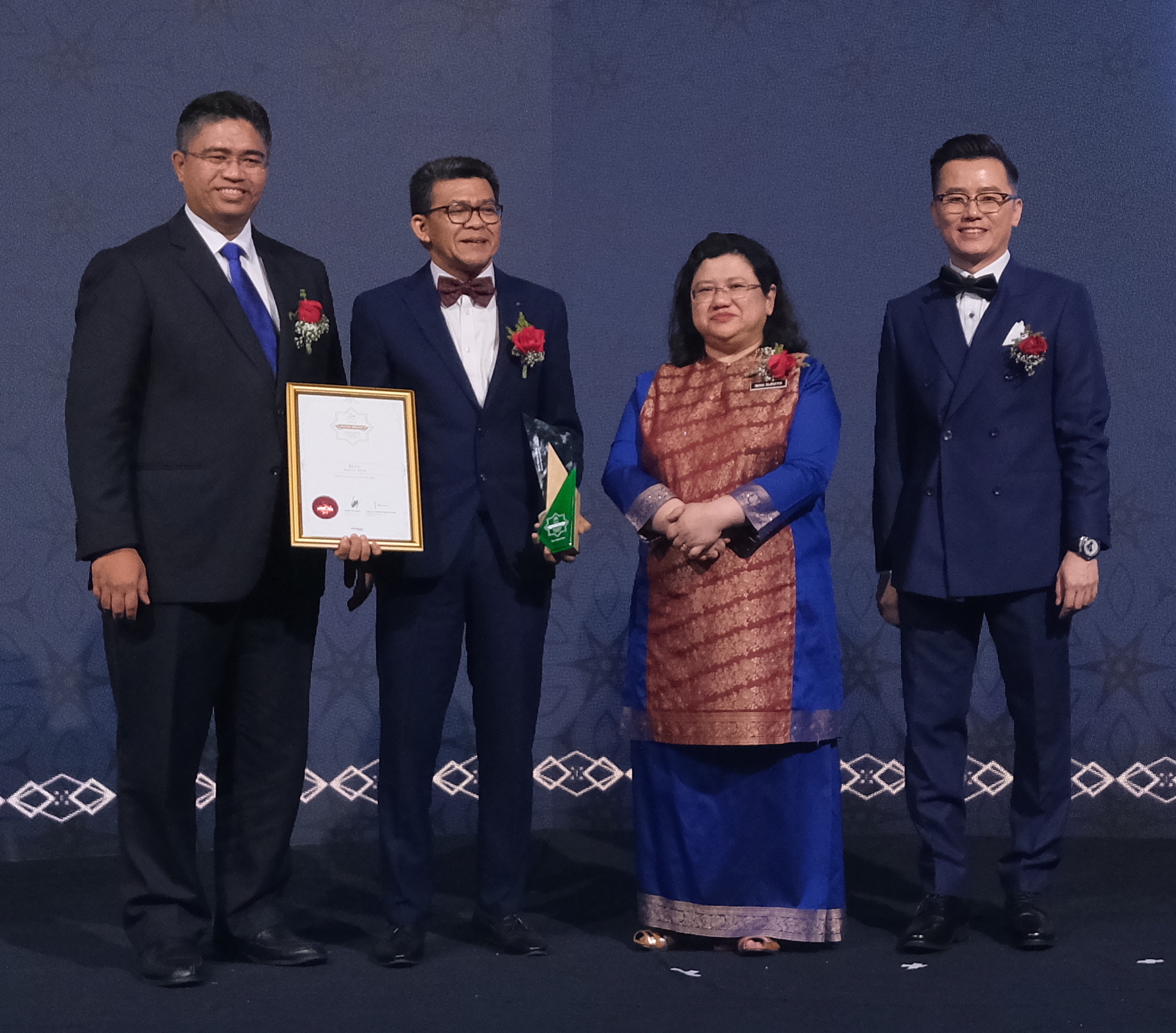 Selangor Halal Hub Best in Asia
Selangor Halal Hub, a development project by Central Spectrum (M) Sdn Bhd, was awarded the 2019 Best Halal Hub Award at the regional Asia Halal Brand Awards that was held recently on 6 December 2019 at Shangri-La Hotel, Kuala Lumpur.
As one of 22 halal parks in Malaysia, Selangor Halal Hub was the first halal park in Malaysia and in the world. Since its inception in 2003, it has steadily progressed and developed, efforts of which have contributed to being recognised as the best halal hub in Asia this year.
Selangor Halal Hub established a Halal eco-system for businesses that has facilitated the smooth and hassle-free execution of operations at the hub, making it an incentive for key halal businesses to set up there.
Moving on, Selangor Bio Bay Bio-Halal enclave will be introduced in 2020 to enhance initiatives at the hub to further strengthen its position as a leader in the halal hub industry.
Asia Halal Brand Awards 2019 is organised by Armani Media Sdn Bhd, the publisher of Entrepreneur Insight. This year, the awards gala night drew 488 nominations from all over Asia including Malaysia, Japan, Taiwan, Indonesia, Thailand, Vietnam, Myanmar and the Philippines.
A total of 55 companies received recognition for their progress and success in the halal industry. The Asia Halal Brand Awards is the only halal brand award recognised by the Ministry of Entrepreneurial Development, JAKIM and the Halal Development Corporation of Malaysia.
Winners were chosen by a prominent ensemble of judges featuring key leaders in the industry from around the region.