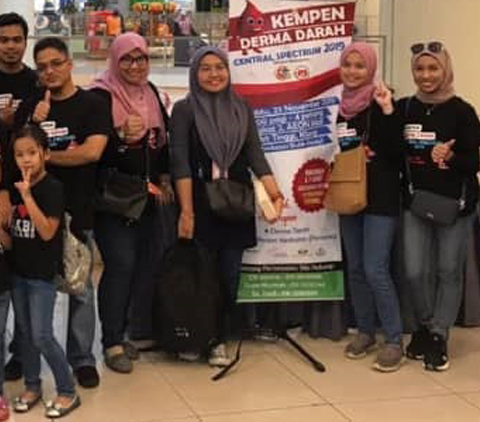 Amal Leads Blood Donation Campaign
Regardless of race, colour or creed, the life blood that runs through our veins are the same. The single most humane act of kindness anyone can perform for humanity would be to donate blood regularly as blood banks are always in need of a fresh supply.
Central Spectrum's Amal Care Team and Health Team together with administrators from Hospital Tengku Ampuan Rahimah (HTAR) Klang, jointly organised the Central Spectrum Blood Donation Drive 2019 on 23 November 2019 at Aeon Mall, Bukit Tinggi, Klang.
The event was aimed at assisting HTAR to fill their blood bank while at the same time raise awareness amongst the public as to the importance of donating blood. The campaign also highlighted the health benefits blood donors would experience if they donate blood regularly.
The management and crew of HTAR and of the Health Clinic in Bandar Botanic Klang were willing participants of Central Spectrum's Blood Donation Drive 2019 together with the Amal Care, Health and Social Media teams of Central Spectrum.
After a whole day of donating blood from 9:00 am to 5:30 pm, the drive managed to fill 100 packs of blood.