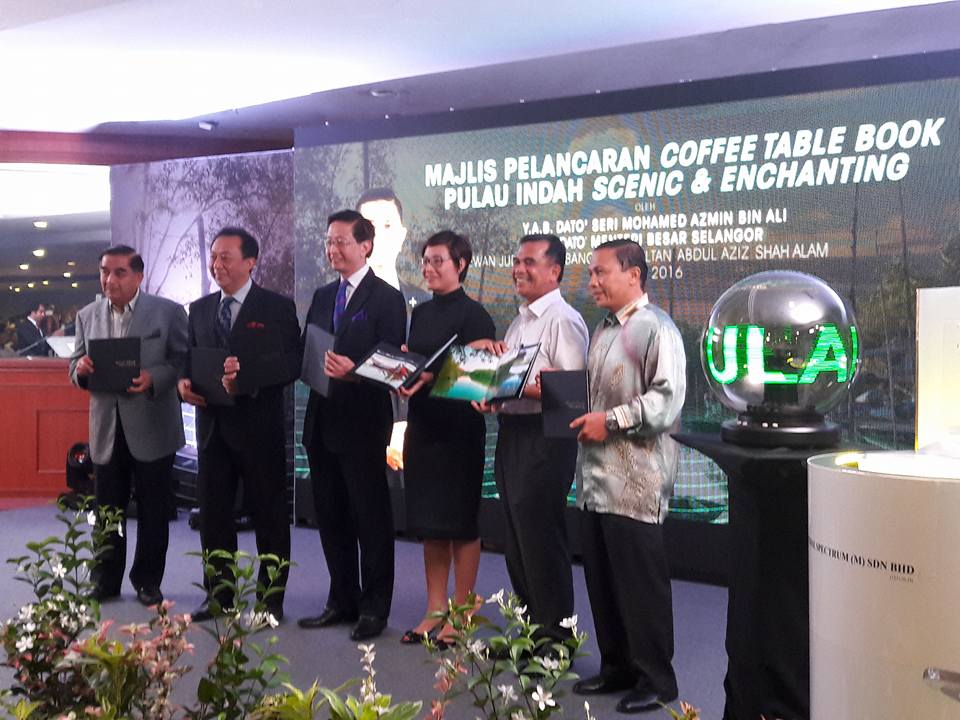 Pulau Indah Coffee Table Book Launch
The Coffee Table Book of "Pulau Indah, Scenic and Enchanting" officiate launch by The Honourable Dato' Teng Chang Khim, Selangor State Senior Executive Councillor on behalf of YAB Dato' Menteri Besar Selangor on 7 April 2016 at Dewan Jubli Perak SUK Selangor.
The launching of the Coffee Table Book is witnesses by 200 guests from the government agencies officer, State Officers and Klang District Officer. An Exco for Tourism, Consumer Affairs and Environment, Y.B. Elizabeth Wong, was also presented.
About the Coffee Table Book of Pulau Indah
The 74 full colour pages coffee table book is a pictorial showcase about Pulau Indah history, natural beauty, places, people, villages and industry heritage. The book presents a lot of moment pictures taken by photographer around Pulau Indah which is very unique and unbelievable.
The coffee table book will be used as a gift momento for any official visit by Cental Spectrum. A copy will also be placed at Tourism Malaysia as a part of tourism guide for Pulau Indah.
The "Pulau Indah, Scenic and Enchanting" book will be a memory for generation of Pulau Indah.