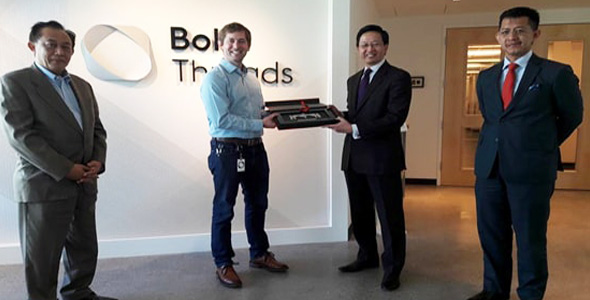 Selangor Bio-tech Mission to USA
Central Spectrum (M) Sdn Bhd (CSSB) joined the Selangor Bio-Tech Mission to USA lead by The Honourable Dato' Teng Chang Khim, Selangor State Senior Executive Councillor on 12 – 22 April 2016.
Meeting with Bold Threads, the company behind the development of the next generation of performance fabrics with a programmable technology.
The mission is to promote Pulau Indah and to attract new investor. The team made a visit and meeting with the potential investors such as BootUp Ventures, Bold Threads, JBEI (The Research Institute for Biotech) and Massachusetts Institute of Technology (MIT).
As part of supporting elements, CSSB take the opportunity to promote a unique cycling event in Pulau Indah – the Pulau Indah 180, the longest road bike challenge in Malaysia for 2017.