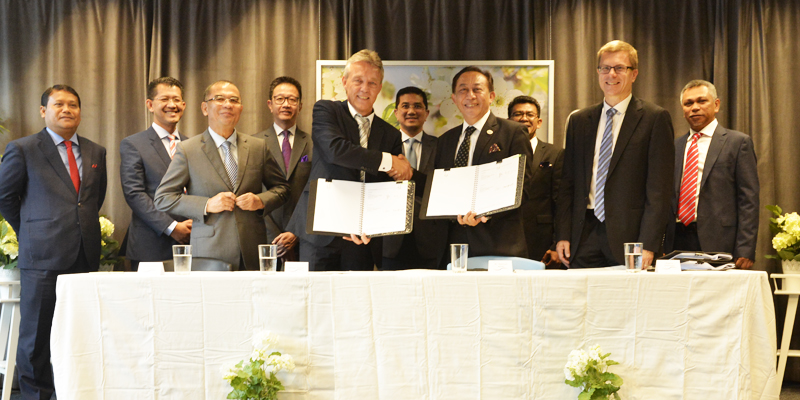 The new IKEA Regional Distribution Centre will be in Pulau Indah
Central Spectrum (M) Sdn Bhd (CSSB) had managed to pull IKEA Supply (Malaysia) Sdn Bhd to be part of its investors in Pulau Indah Industrial Park, Phase 3C (PIIP 3C). This successful story was held on 24 August 2017 at Basel, Switzerland when IKEA & CSSB's directors had signed the Sales and Purchase Agreement (SPA) of IKEA Regional Distribution Centre witnessed by Y.A.B Dato' Menteri Besar Selangor, Dato' Seri Mohamed Azmin Ali.
The new IKEA Regional Distribution Centre with a total development value of close to RM1 Billion will create nearly 500 job opportunities for the local community and attract probably the most recognised furniture brand globally to expand in Selangor.
The new IKEA Regional Distribution Centre, which will adopt the structure and technology of IKEA's biggest Regional Distribution Centre in Germany, will also be the 3rd largest Regional Distribution Centre of IKEA group globally.
Having Selangor's aspiration of being the Gateway to ASEAN and positioning the state as a global trading hub in mind, IKEA's project can be seen as a milestone achievement for the Selangor State Government, generally and CSSB, specifically.
To date, 80% of PIIP 3C was sold and owned by the credible investors as well as business owners of the light and medium industries. Standing at the current value of RM70psf, the remaining 20% of industrial land in PIIP 3C is still available for purchase.