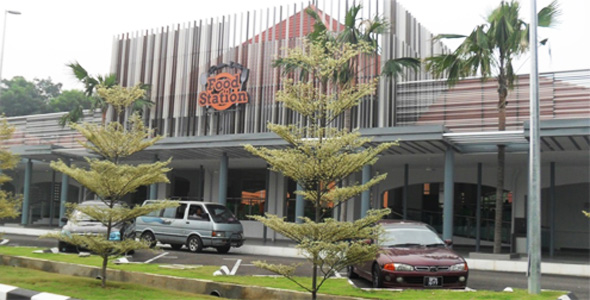 Pulau Indah Food Station – New eatery spot at Pulau Indah
Pulau Indah Food Station is now open at KM 17 Pulau Indah. It offers varieties of dishes from locals to western, cater for breakfast, lunch, tea-break till dinner to fulfill your craving satisfaction.
Pulau Indah Food Station developed by Central Spectrum (M) Sdn. Bhd. (CSSB) as part of its Corporate Social Responsibility with the aim of providing business opportunity and infrastructure to the local community. The RM2 million project which was completed in September 2015, consists of two blocks of shop lots that provide facilities such as restaurant, food stalls, ATMs, Surau, toilets and sufficient parking space for visitors. The FOOD STATION was officially launched by YAB Tuan Mohamed Azmin Ali, Dato' Menteri Besar Selangor, recently.