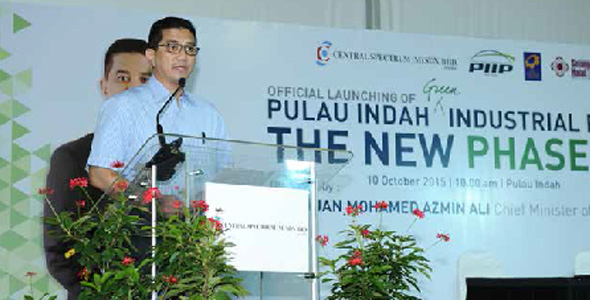 Pulau Indah Industrial Park Phase 3C: Open for sale
Central Spectrum (M) Sdn. Bhd. (CSSB) recently launched Pulau Indah Industrial Park Phase 3C – a new industrial park at Pulau Indah. Following the successful of its earlier development, Phase 3C will complement Phase 3A and 3B which provide conducive environment and widespread infra-structure for industry player to outfit a new ground.
Phase 3C comprises of 36 lots with a total industrial land size of 183.53 acres, with the starting price of RM55 per square foot. With Gross Development Value (GDP) of RM395 million, Phase 3C is expected to attract more investors locally and internationally due its strategic location and easy accessibility. Its advanced set-up in a green concept industrial park offers broadband, gated & guarded facility, central park and cycling lanes.