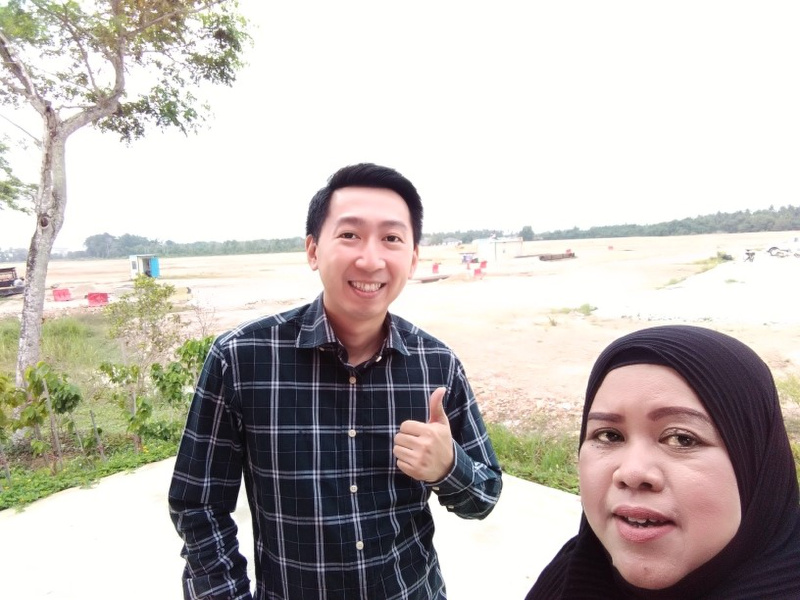 MAPO Witnessed the Growth of Pulau Indah
Mapo Industries Sdn Bhd, a plastic packaging specialist has been based in Pulau Indah Industrial Park Phase 2A since 2004. According to Jenson Heng, Mapo's Senior Sales Manager, they don't have plans to move any time soon.
Specializing in plastic drums, jerrycans and other plastic-based products that serve a clientele that is largely from the oil-palm industry, Jenson says that their strategic location in Pulau Indah has helped them brand themselves as a one-stop provider to serve their clients' export needs.
This family-managed business pride themselves in their commitment to their clients, promising to "deliver on time in full". It is no surprise then that many of their clients have actually become friends.
However, Jenson says that the past year has been challenging because of fluctuating demand and strong competition from Indonesia which have affected their revenue growth. Mapo Industries however, through good strategic planning, anticipated the downturn and took measures to ensure their operation was leaner.
Jenson said the company is also looking to diversify into the consumer goods market by manufacturing toys for export, which he says are high in demand in Europe.
Mapo Industries being one of the early manufacturers who set up base in Pulau Indah have seen the island grow from what it was, to what it has become today.
"There has been a lot of improvement already, especially with the road infrastructure but I believe the volume of traffic has also grown tremendously," says Jenson.
This is an issue which has already been raised by the industrial park owner cum operator, Central Spectrum Sdn Bhd while meeting up with YB Anthony Loke, the Minister of Transport last year. According to Central Spectrum, the Pulau Indah highway is currently being upgraded by JKR to include emergency lanes, costing the government RM400 million and is expected to be completed by 2020.
In the pipeline to counter the bumpy road conditions caused by heavy vehicles travelling into the island, a link connecting Westport from the SKVE is set to be built once the Federal Government gives the green light. This, Jenson says would be ideal to reduce traffic congestion and accidents as well as lower the cost of vehicle maintenance.
Central Spectrum as the main developer of Pulau Indah has been proactively taking steps to act as the bridge between customers and residents with the relevant agencies to ensure that their concerns on security and other issues that impact their lifestyle and work life are mitigated.
In fact, the master blueprint of Selangor Bio Bay focuses on creating an ecosystem that includes not just industrial parks but also residential and commercial elements that will function as a lifestyle destination that leverages on the abundance of water that surrounds the Selangor Bio Bay.
Jenson agrees that this is necessary to ensure that the community is self-contained and also serves as a recreation destination for those from the mainland.
At the moment, Pulau Indah is in the transitional phase, and as with all growing pains, patience is needed for plans to fall into place. Ultimately, Pulau Indah has been designed to live up to its name, with plans and activities that are set to change people's perception of the island as an industrial location to a watersport haven amongst other things.
To spearhead the next phase of growth, the island needs pioneers like Mapo Industries to continue supporting the development. As Jenson so aptly put it, "We want to leave a better footprint for a better Malaysia in the future."