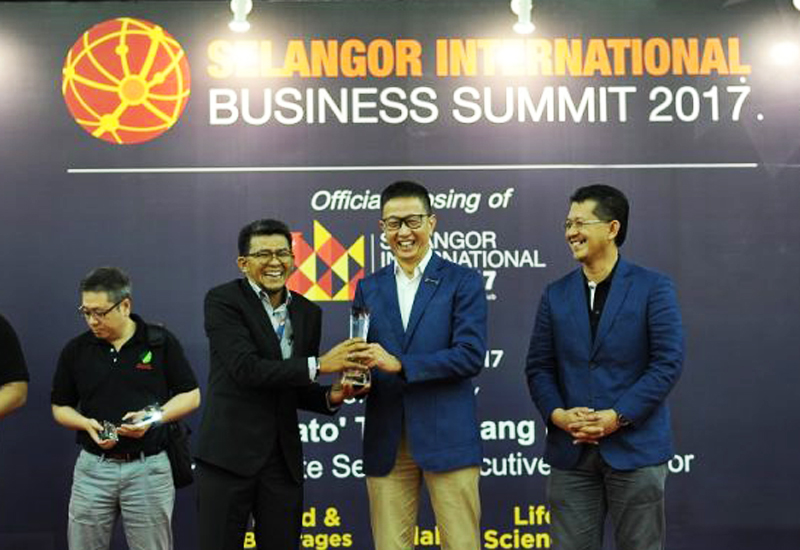 Selangor International Business Summit (SIBS) 2017
Selangor International Business Summit (SIBS) 2017 was held at the Setia City Convention Centre (SCCC), Setia Alam from 7 – 17 September 2017. It was a combination of three main events namely – Selangor Smart City & Future Commerce Convention 2017, Selangor Asean Business Conference 2017 and Selangor International Expo 2017, had created the biggest event ever hosted by the Selangor State government in 2017.
In-line with the awareness campaign on the development of Pulau Indah, CSSB took the opportunity to showcase its projects at SIBS 2017. Among the highlighted projects was the Selangor Bio Bay (SBB), Pulau Indah Industrial Park, Phase 3C (PIIP 3C) and other development as well as promoting the state of Selangor as the destination of choice for businesses, specifically in Pulau Indah.
International Business Summit
SIBS 2017 is an inaugural platform for local and international companies to venture their businesses to the next level. It showcases the digital technologies and how it's transforming cities around the world, including future commerce and digital revolution. Other inventions, products and services in life sciences, food and beverages, tourism, technologies, properties and services from local and international company were also presented. At the end of the SIBS, CSSB's had won the Best Booth Design Award from the organiser.