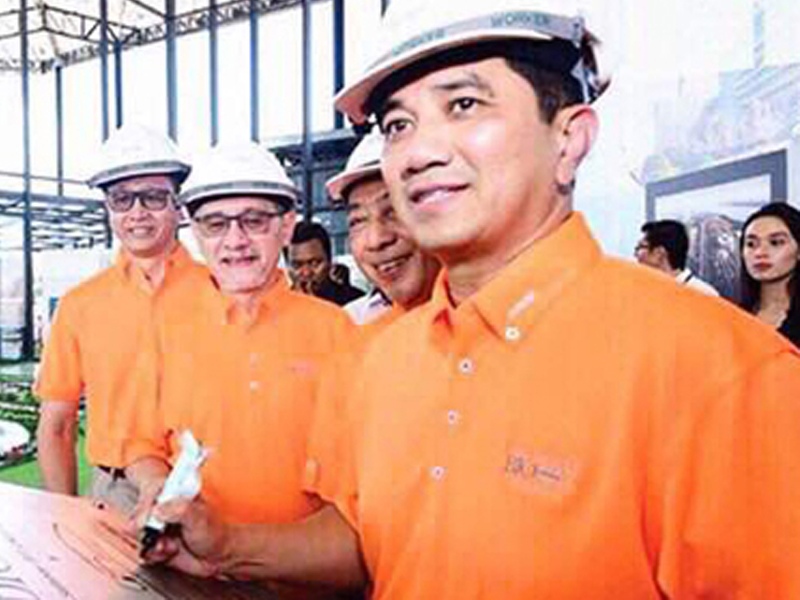 The Grand Launching of Selangor Bio Bay Project
A new milestone for Central Spectrum (M) Sdn. Bhd. (CSSB) as one of the country property developers. Selangor Bio Bay (SBB), a new development by CSSB in Pulau Indah was officially launched by Y.A.B Dato' Menteri Besar Selangor, Dato' Seri Mohamed Azmin bin Ali on 24 September 2017 at the Selangor Bio Bay Show Gallery.
SBB will be the state-of-the-art biotechnology hub furnished with eco-friendly, high-tech infrastructure that meets end-to-end industrial, commercial and residential needs. Reiterating the potential of biotechnology, the Chief Minister of Selangor emphasized that the momentum gained by the biotechnology sector will be the catalyst for both Selangor's and, ultimately, the nation's growth.
In aligning its venture to the Smart Selangor initiative, SBB is a master planned smart city that will propel the state to a new level of interconnectivity through its integrated city management system and green technology.
At the span of 1,012 acres, SBB will be the host for bioscience pursuits that include research institutes, laboratories and biotech-related companies. The RM5.5 billion worth of project is divided into three phases – Precinct 1, Precinct 2 and Precinct 3 – which include the biotechnology centres, industrial and commercial zone, residential areas and recreational parks.
The launching was attended by the officials from State EXCO, authorities, CSSB's Directors, industrial players and potential investors.