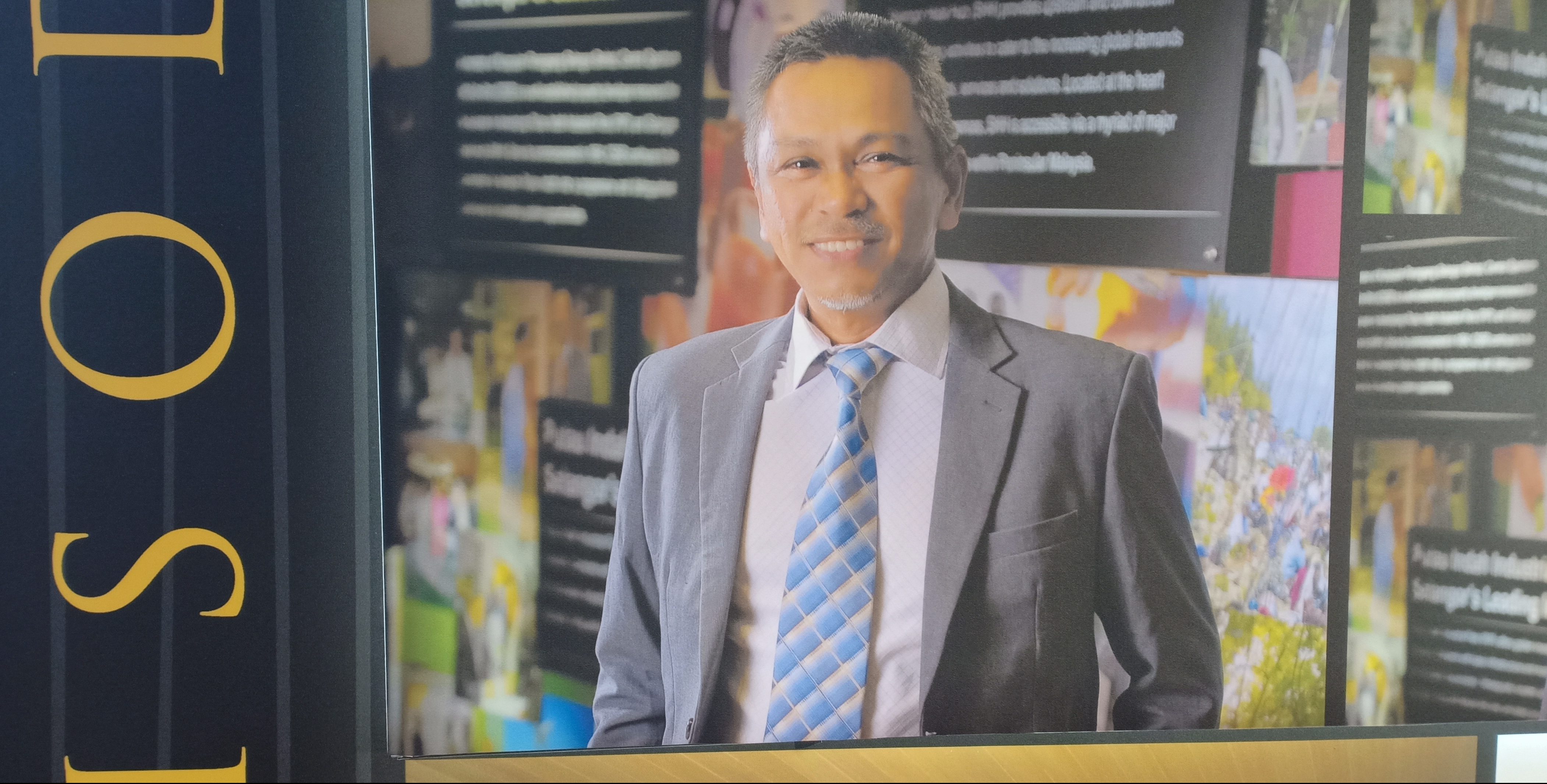 Azhuril (CDO) – Committed to Well-planned Projects and Timely Delivery
Noor Azhuril Bin Adnan was formerly the HOD of Development Department (PIIP and SHH). After being promoted as Chief Development Officer, PIIP, SHH, and SBB are now under his jurisdiction.
Here, in his own words are his thoughts on his new role, what he plans to do and the challenges he expects.
"This is a big surprise for me.  I cannot deny that I am very happy and proud because I feel my effort these past five years have paid off and shown positive and satisfactory results.
My responsibility now is to ensure the team is equipped the right expertise and skills to meet the challenges we are facing and to perform assigned tasks better.  We need to ensure that projects are well planned, delivered within cost, time and quality. This will convince investors and buyers to buy our property.
To hit the mark, it is important to differentiate our products from competitors. The introduction of our gated and guarded Industrial Park has set CSSB above par. This gated and guarded scheme, aims to increase the security and safety in our industrial parks and a Police beat has been introduced in PIIP Phase 3 to prevent crime and robbery in our area. This will enhance the value and confidence of investors and potential customers on the safety and security of this are as the saying goes "Seeing is believing".
Another feature that differentiates our Industrial Park from others is that it is equipped with a bicycle track amidst beautifully landscaped greenery of the mangrove swamp. These facilities are aligned with the company's aspiration to maintain natural beauty while living a healthy life style, in tandem with increasing workers productivity and profit contribution to stakeholders.
A major challenge to the development potential of Pulau Indah is the location itself and the lack of adequate access to facilitate movement and logistics.
Also, insufficient basic infrastructure such as internet services and water supply are major factors that impede the rate of development.
Scarcity of land in Pulau Indah is also a limiting factor. There is approximately only 1,000 acres of land left to be developed in Selangor Bio Bay. The cost for reclamation work, water supply, electricity and sewerage treatment plan to be brought into the area of development is tremendously high and could negatively impact the cash flow of the company.
The ideal gateway to Pulau Indah and Selangor Bio Bay is actually an elevated highway from the KESAS highway leading to Pulau Indah and Westport. Such an access would spur the developmental growth in this area as one of the current contributing factors towards investor resistance is the over-used road that is shared between heavy vehicles and private cars.
CSSB is actively looking to initiate more prospective project developments to drive CSSB forward."