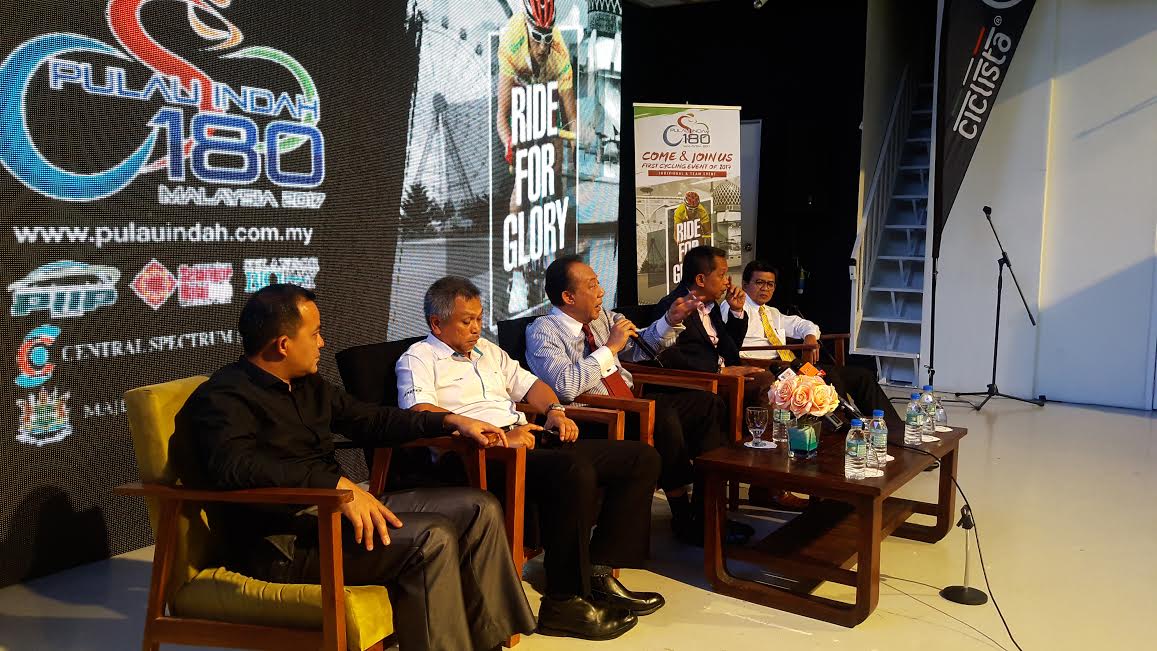 Official Launching of Pulau Indah 180 (2017)
Pulau Indah 180 entering its second edition and still remain as country's only 180km cycling event. Its official launch was held on 16 November 2016. This event will be more competitive and challenging by introducing the Team Event Category. It will be limited to the first 30 teams with each team having 10 riders and it would give the riders a feel for racing as a team and make it more interesting. This category would also provide an opportunity for riders to experience the atmosphere of a race such the Le Tour de Langkawi.
This cycling challenge is co-organised by Central Spectrum (M) Sdn Bhd and Ciclista Sports Sdn Bhd with the support of the Klang Municipal Council (MPK) and sponsored by Ramly Food Marketing Sdn Bhd and Cosmo Sceintex (M) Sdn Bhd.