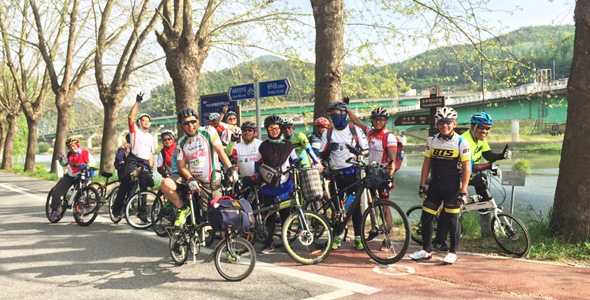 Kelab Sukan dan Rekreasi CSSB is organising a wonderful Cycling in Korea event in conjunction with the healthy program campaign by Central Spectrum (M) Sdn Bhd on 23 – 30 April 2016.
The 5 days cycling activities covers 400 km journey from Sangju to Seoul. The most challenging route is a 55 km journey from Mungyeong Oncjeon Spa Area to Chungju Tangeumdae where the team facing a tough situation to overcome two peaks.
A total of 22 casual riders participate in this cycling activities, including Tn Hj Mahmud Abbas, CEO of Central Spectrum (M) Sdn Bhd.