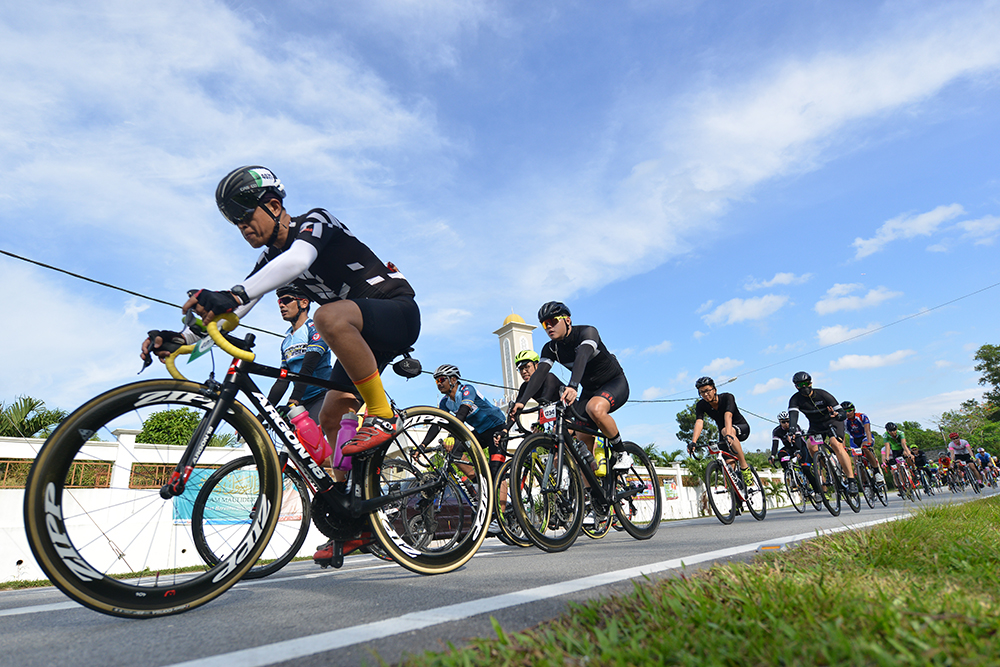 Once again, Pulau Indah becomes a centre of attention for a yearly cycling event – the Pulau Indah 180. The race mark as a warm-up prior to a major cycling event in Malaysia – Le Tour de Langkawi (LTdL) which is scheduled to be held from 22 February to 1 March 2017.
The 2017 Pulau Indah 180 received an overwhelming response and attract over 1,000 cyclists, including an international cyclist from 17 countries. There were five categories in contention with a total prize money of RM40,000 up for grabs; Men Open (18 – 35 years), Women Open (above 18), Junior Master (35 – 44 years), Master (45 years and above) and the new Team Event categories.
Mahmud Abbas, Chief Executive Officer of CSSB said, the key objective of the events is to promote Pulau Indah as a unique place to live, work and play. The island is well known for its large scale of industrial development, such as Pulau Indah Industrial Park (PIIP), Selangor Halal Hub, Westport, Selangor Bio Bay (SBB) and others, but well blend with residential and commercial centre. Pulau Indah is also a popular spot for fishing trip.
The event is attended by YAB Dato' Seri Mohamed Azmin Ali, Menteri Besar Selangor and flag off ceremony by YB Tuan Amirudin bin Shari, State Exco Members, YBhg Dato' Mohamad Yasid bin Bidin, Yang Di-Pertua Klang Municipal Council and Puan Noorul Ashikin binti Mohd Din, General Manager of Tourism Selangor Berhad. YAB Dato' Menteri Besar also joins the riders to experience the challenge and the excitement of Pulau Indah 180.
The route starts from Central Spectrum (M) Sdn. Bhd. (CSSB) office in Pulau Indah, taking riders through Selangor Halal Hub – Pulau Indah Industrial Park – Pulau Indah Highway – Banting – Jenjarom – Olak Lempit – Sepang – Sungai Pelek – Bagan Lalang – Tg. Sepat and Morib then returning to Banting – Teluk Panglima Garang – Jalan Pandamaran and back to the island via Pulau Indah Highway and ended at CSSB's Office. The Pulau Indah 180 covers a total distance of 180km.
Meanwhile, Chief Executive Officer of LTdL 2017, Emir Abdul Jalal said the introduction of the new team event category is to enable cyclists to get experience in riding as a group. He added, "Today we get to witness the competitiveness of the teams while they battle for the top spot. I do hope all cyclists enjoyed the ride. Congratulations to all the winners and all the finishers".
The one day event also provides a good business opportunity for locals such as homestay, hotels, food outlets and local produced items.
The Pulau Indah 180 is organised by Central Spectrum (M) Sdn. Bhd. (CSSB) and managed by Ciclista Sports Sdn Bhd. The event is supported by Majlis Perbandaran Klang, PKFZ, Selangor Tourism, Ramly, CSM, Garmin, Cycling Malaysia, RockTape, TireCare, FFM, 100PLUS, GURU, N8 Sport Nutrition and SUNPLAY.