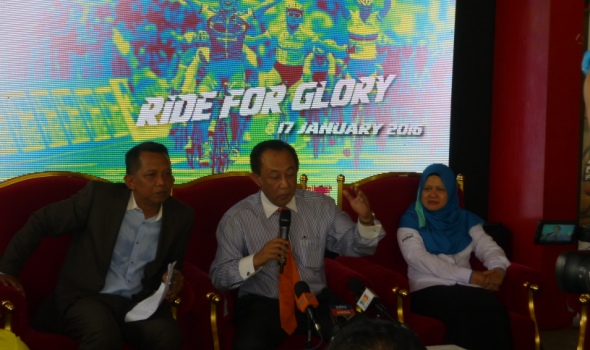 PULAU INDAH 180 Press Conference
For the first time ever, cycling fans were given the opportunity to experience a serious challenge as they were part of the build-up event towards Le Tour de Langkawi (LTdL), at Pulau Indah 180 on 17 January 2016 organised by Central Spectrum (M) Sdn. Bhd. (CSSB).
Moving away from the traditional short distance fun rides to hype up the LTdL, Ciclista Sports Sdn. Bhd. the event manager has decided to capitalise the popularity of LTdL by introducing the Pulau Indah 180.
Pulau Indah 180 was a pre-race promotional event, in which cycling enthusiast and fan will have a chance to ride alongside with the local and foreign stars of LTdL. The event is expected to attract a large number of television participants.
The CEO of LTdL, Emir Abdul Jalal during the launch said 'the aim of the event is to attract the cycling fans, by offering event especially for them, as the cycling fans are different from supporters or followers of other sports. Whereby, here, at this event, fans will cycle with the participants and feel the atmosphere of LTdL'.
He added that the team in charge of Pulau Indah 180 event is the same team who work at LTdL, as he would like to maintain the quality of the event and to ensure fans have a memorable cycling experience.
Also present at the launch were, Mahmud Abbas, CEO of CSSB, Shaharudeen Seeni, Managing Director of Ciclista Sports Sdn. Bhd., event official and sponsors.