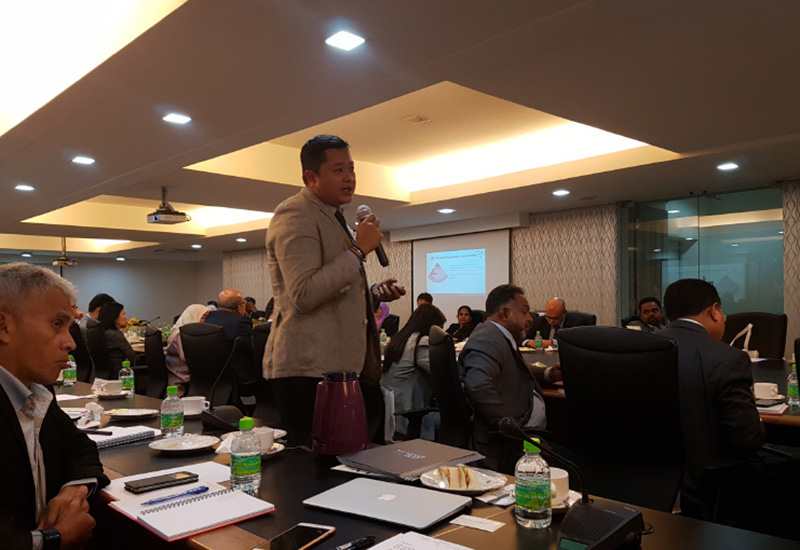 Selangor Bio Technology Action Plan Forum
Central Spectrum (M) Sdn Bhd (CSSB) had participated in a forum on Selangor Biotech 2018 Action Plan: First Strategic Planning, chaired by YB Dato' Teng Chang Khim at Invest Selangor Berhad, I-City, Shah Alam on 20 March 2018.
Malaysia BioEconomy Development Corporation Sdn Bhd's CEO, YBhg Dr Mohd Shuhaizam Mohd Zain led the session by presenting his view on BioTech industry titled BioTech Global Market trend and Malaysia, Selangor Approach. He shared the ideas and comparison that could be used in Selangor BioTech industry.
The Selangor Bio Bay (SBB), a key development project for bio industry was also presented. Dato' Mahmud Abbas, Managing Director of CSSB took the opportunity to preview the advantages of SBB development and how the BioTech industry player could leverage on the strategic location and facilities offered.
The forum brought together industry players, government investment agencies, academic institutions and authorities to discuss the agenda for Selangor in the realm of biotechnology industry. The active participation of high interest players and researchers such as Invest Selangor, CSSB, Unisel, Monash University, Universiti Malaya (UM), MABIC, M+W Group, MIDA, Bioeconomy Corp Malaysia, Pearl Asia Accelerator Sdn Bhd, Indah Water and bio-nexus companies provided a true value in creating Selangor's biotechnology blueprint. The blueprint would serve as a guideline for investors and entrepreneurs by charting milestones to be achieved and it would provide insights into the direction of the Selangor state government will take for the benefit of the industry.