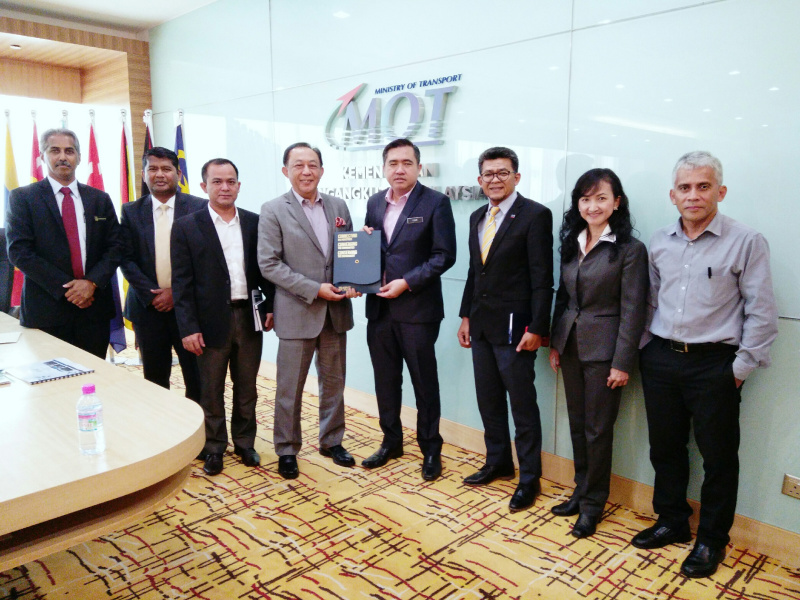 Meeting with Minister YB Anthony Loke and YB Yeo Bee Yin
Now that a new government is in place in Putrajaya, Dato'Mahmud Abbas, Managing Director of Central Spectrum and his management team initiated a couple of visits to Putrajaya to meet with key Ministers to discuss the optimization of Pulau Indah's potential to benefit not only the state but the country as well.
On the 5th of October, the team, led by Dato'Mahmud Abbas, met with YB Anthony Loke, Minister of Transport at his office in Putrajaya. Issues discussed included the proposed upgrading of the traffic system and the current dismal road condition at Pulau Indah.
Earlier on 6th September, the CSSB management team met with YB Yeo Bee Yin, Minister of Energy, Science, Technology, Environment and Climate Change at MESTECC office, Putrajaya. The meeting focused on the potential collaboration of the development of a Biotechnology Accelerator Centre(BAC), which is the catalyst of the Selangor Bio Bay project.
Ideally, BAC offers a shared facilities concept with flexible laboratory and common facilities arrangement using modular designs. This is to facilitate academic-industry partnership by having universities to conduct relevant research in the field of biotechnology.