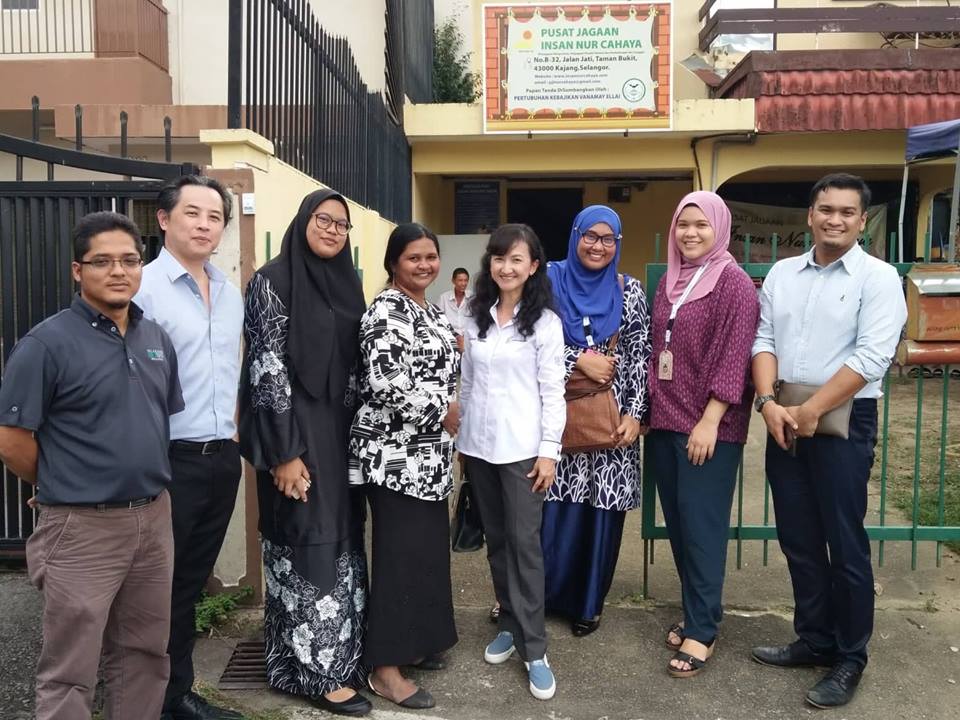 Recently, on the 6th of December, residents of the Pusat Jagaan Insan Nur Cahaya were surprised to receive a visit from Central Spectrum's internal special task team – Amal Care who came bearing gifts of rice, biscuits, pampers and other necessities for the elderly residents of the home.
Earlier, on the 18th and 25th of November, the Amal Care team began the distribution of food, clothes and hygiene kits for the homeless community. Medical check-ups were also made available to the homeless in the Port Klang area.  The Amal Care team used to arrange for distribution of food and clothes on Sunday nights.
These caring efforts are all part of Central Spectrum's corporate social responsibility (CSR) initiatives that are focused on bringing aid, comfort and community attention to the plight of the needy group. The visit to Pusat Jagaan Insan Nur Cahaya was one step closer to the elderly and OKU.
The centre has two houses, separating male and female residents. Heart-wrenchingly, most of the senior inhabitants of the home have been abandoned by their families in hospitals who then send them into the capable hands of its caretaker, Puan Fauziah. Out of all the elderly folks living in Pusat Jagaan Insan Nur Cahaya, only one lady was registered by a family member who pays a monthly fee to Puan Fauziah for her care.
Pusat Jagaan Insan Nur Cahaya needs contributions from society to replenish its resources for the care of the abandoned elderly, some of whom have special needs.
Find out more about them from their Facebook page: Pusat Jagaan Insan Nur Cahaya.