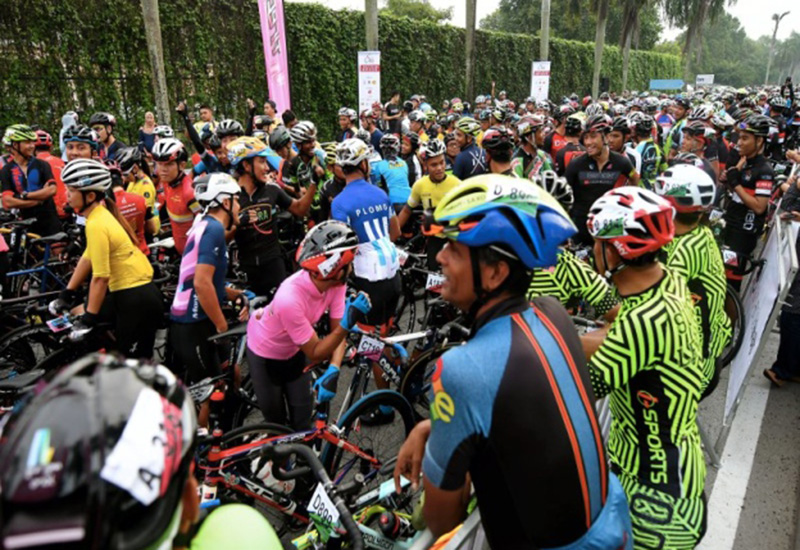 Pulau Indah 180 Malaysia 2018: From Race to Fun Ride
The Pulau Indah 180 once again created its own wave in Pulau Indah on Sunday morning, 14 January 2018. It was the 3rd year of cycling competition. The race attracted thousands of participants from local and international riders.
The Pulau Indah 180 is organised by Central Spectrum (M) Sdn Bhd (CSSB) with the aim to expose the Pulau Indah development to the local and international investors. The key projects for development in Pulau Indah are the Selangor Bio Bay (SBB), Selangor Halal Hub (SHH) and Pulau Indah Industrial Park (PIIP).
The 2018 race was scheduled to flag-off by YB Tuan Amirudin Shari, Selangor State Executive Councilor for Youth Development, Sports, Cultural and Entrepreneurship Development. However, at the very last minutes turnaround, the organiser announced that the actual race had to be called-off for safety reasons. The announcement was a huge frustration to all riders as all were ready for the race.
On behalf of the organiser, Dato' Mahmud Abbas, Managing Director of CSSB, took the opportunity to calm and explain the situation to all riders about the tough decision that had been made. To avoid further frustration at the starting grid, the 180km Cycling Race was then switched to 80km Fun Ride. This was to give the opportunity to all riders to enjoy the nature and the development scenery along the specified route in Pulau Indah.
Even though Pulau Indah 180 Malaysia 2018 event turned up as a big disappointment, especially for international riders who had done a lot of preparation and traveling; they trust that the organiser will do its best in the coming year. All riders are looking forward to participating in the race again in 2019.