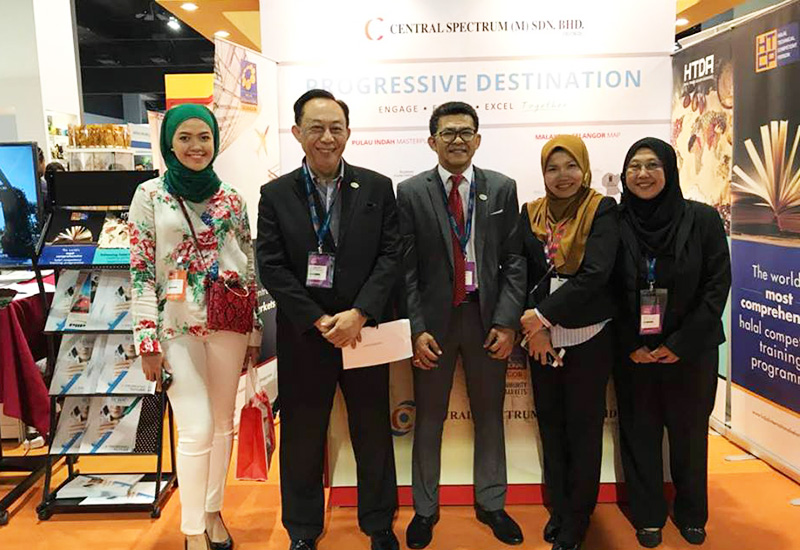 Malaysia International Halal Showcase (MIHAS) 2018
Malaysia International Halal Showcase (MIHAS) was an annual four-day trade exhibition held at the Malaysia International Trade and Exhibition Centre (MITEC) Kuala Lumpur, Malaysia. Started from 4 – 7 April 2018, MIHAS was hosted by the Ministry of International Trade and Industry (MITI), Malaysia, and was organised by the Malaysia External Trade Development Corporation (MATRADE).
Central Spectrum (M) Sdn Bhd (CSSB) participated in MIHAS 2018 with the objective of promoting halal related projects and services – Selangor Halal Hub (SHH) and Halal Technical Competent Person (HTCP), a Human Capital Development Program by Halal International Selangor (HIS).
The Selangor Halal Hub (SHH) is a development project in Pulau Indah that focuses on the Halal Industry facilities. It is open for local and international investors to start their Halal based business by leveraging on a strategic location and ready facilities developed by CSSB in Pulau Indah.
The HTCP program by HIS is a program for human capital development for halal industry. The program is open for collaboration for international players who are interested in HTCP development for halal industry in their countries.
The 2018 event attracted over 1,000 exhibitors from more than 40 countries. It has become the most talked-about halal trade expo in the world, making it the cornerstone of the global halal trade.
The CSSB participation for this year's event is a collaboration with Invest Selangor Berhad (ISB) under Selangor Pavilion. Other project highlights include Selangor Bio Bay (SBB) and Pulau Indah Industrial Park Phase 3C (PIIP 3C).